Ways for Businesses to Use Twitter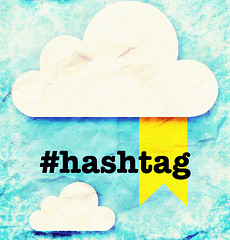 Millions of companies have set up their Twitter accounts and some of them actually get it and use it. However, many small businesses have set up accounts, posted only a few times and have little idea how to use the tool. Recently, Twitter offered a new feature that allows users to create lists of people on Twitter. This option has opened yet another floodgate of information … and confusion.
What are Twitter Lists?
Why are they useful? What can you do with them? Although there are answers to these questions and more, I want to focus on how a business might use Twitter Lists. I found this article most instructive. Check out what Rohit Bhargava of Mashable recommends.
1. Improve your PR "hit rate." For several years now, there have been people who you might consider "influencers" in just about any industry creating content online. In your industry, that might be online reviewers, or bloggers, or key contributors to online communities. The problem for some time has been that it is increasingly difficult to capture their attention. As more large businesses launch "blogger outreach" campaigns, the attention of these influencers (bloggers or otherwise) is becoming more and more difficult the capture. Luckily, getting "coverage" on Twitter is often a much more simple ask. As a result, if you focus on asking to be mentioned through a Twitter stream, you can make it much more likely that someone will share their experience with you, or a useful message more readily through Twitter.
2. Get listed. The way Twitter lists work is that anyone can create a grouping of people or organizations on Twitter and put them into categories. These lists can be followed in bulk, which answers one of the biggest questions about Twitter … how can anyone find new people to follow, and how you can get new followers. With a search, you can now find lists of Twitter users that relate to the category your business is in. In many cases, you can approach the creator of the list with a request to add your business to the list if it is relevant. With a few hours of effort, this means you could connect with the most visible list creators online and dramatically improve the chances that people will find and follow your Twitter account.
3. Create your own collection. If there is any lesson that social media can teach you, it is that demonstrating your business as have expertise in a particular space can have big benefits, whether it is a services based business, or you have a product to sell. One of the ways to demonstrate that expertise that doesn't require you to write new content or create multimedia such as videos is simply using the Twitter lists feature to create a new list on any topic. For example, if you have an interior design business – go out and find the 25 best Twitter accounts talking about interior design and create a list. Then you can email this list to people in your industry, share it through Twitter. Anyone who sees the list and its creator (you and your business), will immediately begin to perceive you as a thought leader and expert … if they don't already.
4. Monitor for moments to respond. One of the best things about Twitter is that in the stream of real time dialogue are always questions from people seeking a response. With every post having a time and date stamp, it is very easy to dip into Twitter at any time to see who is having a particular question that relates to your business and exactly when they asked it. Taking this information, you can start to answer questions directly to people and share your point of view and expertise. Doing so can not only give you a chance to connect with potential customers directly, but also to have a "viral conversation" … in other words, a conversation with an individual that could easily be shared by others and passed around the web.