Website Conversion Optimization
Any well-designed website will focus first on conversion and then on all the other elements that users think they want – widgets, images, copy, bells, and whistles. The whole purpose of a website is to engage with users who visit. Sometimes that engagement is simply giving them the information they are looking for as quickly as possible. Sometimes it is having an ongoing conversation. The trick is to align the user's needs with your user's website experience.
The goal of conversion optimization is to influence users to take the desired actions that the web owner wants them to take. If web designers and developers who build the site do not care enough to make desired actions obvious and easy, then it will erode the confidence in the business itself.
Our team of developers have been certified in conversion optimization and welcome the opportunity to help you examine the usability of your site. Give VIEWS a call or contact us!
The Truth About Prepackaged Website Designs and Website Builders
What about those quick and easy website plans and drag and drop builders? A quick online search for "web design" or "website design" will return literally millions of pages. The Internet has no shortage of players – both big and small – who are very enthusiastic about offering "website design packages" for your business.

"Get a 3 page site for X dollars!" or "10 pages and a free email account with the diamond package!" The prices vary but the approach is the same. You arbitrarily decide how many pages you want and they will give you a site to match (some even make you design it yourself). This model sounds invitingly simple and certainly works well when buying a pizza, but it is no way to shop for an important business service.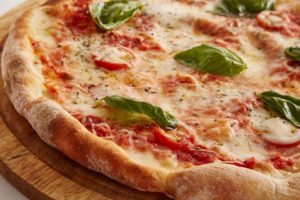 These website packages result in business websites that are little more than an online brochure. Granted, new website builders allow for more graphically rich and modern layouts, but in the end, you have static information pages that give prospects some information about your company (assuming they can find your site to begin with), but won't do much for your bottom line. And this leads us to an important point:
What you need isn't just a standard website design plan – you need a complete website solution.
So what's the difference?
A strong web presence is so much more than simply having a website. Effective website solutions are built with specific goals in mind and are measurable according to your business plan.
As website design trends change and Google releases new algorithm updates, a good website design company will help you to stay on top of new technology while providing your target audience what they need so that they stay on your site longer and engage with you instantly. 
Real website solutions are scalable so that no matter how big (or small) your business is today, it will grow with you. Our site solutions cover frontline tactics such as landing page optimization and content marketing, as well as integration with search engine optimization and pay-per-click strategies, link building, and directory submissions.
Website Solutions Tailored To Your Business
Our digital marketing consultants will closely work with you to define the right approach for your website so that you hit your target head-on. That might include a complete website revamp or the integration of social media marketing or the expansion of your site's features and functionalities to enhance the user experience. Our website design company has years of experience in all aspects of online development and marketing and will choose the best marketing strategy that suits your business.
To achieve meaningful online results for your business, a comprehensive site solution is key for you to:
Meet the expectations of current customers,
Attract and impress new web visitors,
Enhance user experience on your digital properties,
Establish your company as a forward-thinking industry leader,
Operate on cutting-edge of digital technology,
Increase customer loyalty and brand advocacy, and
Improve web conversion rate and increase sales.
Depending on your budget, branding objectives, and digital marketing strategy, our professional digital marketing team will work with you to explore opportunities that maintain your brand identity, bring fresh, one-of-a-kind artistic ideas to the Internet marketplace, and enhance your web presence overall. For more information about how our website design company can help you, give us a call at (610)650-0227 or contact us online.