Benefits of Paid Search Advertising
The benefits of paid search advertising are numerous and compelling. Paid search advertising generally refers to PPC ads, or pay-per-click advertising, on search engines and social media. Through this program, companies participate in an auction for specific search terms in geographic areas.
Setting up a pay-per-click campaign is technical, and involves doing keyword research, writing ad copy, designing landing pages, and more.
Call us and we will start a conversation on your pay-per-click campaign.
What is Paid Search Advertising?

Paid search advertising is digital advertising where advertisers bid in online auctions for the top spots on search engine results pages. This type of advertising include Google Ads; the higher the bid and the ad relevance to the particular search, the better chance the ad will be shown to a searcher.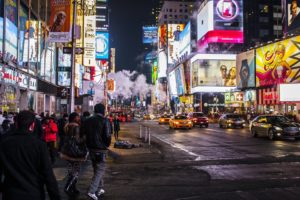 These PPC ads are the ones you see at the top of the page whenever you search for something on Google. One of the best things about paid search advertising especially compared to traditional advertising such as magazines, radio, TV, and billboards are two-fold. First, the people who see the ads are already interested in your product, and second, the results of these ads can be measured and tracked.
Paid search is the fastest way to be found on search engine results pages for chosen terms (search queries). And businesses can combine their paid advertising campaigns with search engine optimization (SEO) and choose to utilize many platforms, such as Google Ads (formerly Google Adwords), Bing Ads, and more.
The benefits of paid search campaigns for small businesses are greater than even those for larger companies. With paid advertising, small companies can compete with larger ones and level the playing field. PPC can have a major impact on a business' online presence overall.
Benefits of paid search advertising include:
Paid search advertising benefits company goals from brand awareness to lead generation and immediate sales.
Paid search advertising can be very targeted to only serve ads to high-value prospects.
The results of advertising are easy to measure and track.
Paid search advertising supports other marketing channels, including search engine optimization, email marketing, and even offline campaigns.
The available data that one can derive from paid search is significant.
Paid search can quickly and easily increase brand visibility to your target audience by having your ad display every time a searcher seeks info on your products or services.
Search advertising reaches prospects at every stage in the buying cycle to drastically boost conversions.
Search ads help prospects find and connect with your brand.
Search advertising helps facilitate brand awareness that could augment offline sales.
Paid search advertising can be very budget-friendly as you can set a budget, choose your maximum cost per click, and only pay when someone clicks on your ad.
Paid search marketing campaigns are flexible as changes in budget, ad copy, landing pages, and keywords can be made at any time.
Paid search ads are displayed on desktop and mobile devices.
VIEWS Paid Digital Advertising Strategies Will Propel Your Business to the Next Level
A digital advertising and marketing analytics company like VIEWS can help you propel your business to the next level. Our digital marketing experts will work with you to discover your company's specific goals, then determine the right balance of our available tools according to your needs and budget. We can work with you on all of the technical aspects of a pay-per-click campaign, such as click-through rate, keyword research, quality score, landing page design, text ads, and more.
Contact VIEWS Digital Marketing today to learn more about the benefits of paid search advertising strategies.