Marketing analytics companies, like sports teams, know how to read data and win the game. We Americans love our sports and we know the games revolve around scores and statistics. Tennesseans, and particularly Nashvillians, know that music is also measured and scored. Athletes, teams, and musicians are measured by an analysis of the stats they produce, which is exactly how digital marketing campaigns are evaluated.
Marketing Analytics Companies Provide Data to Drive Decisions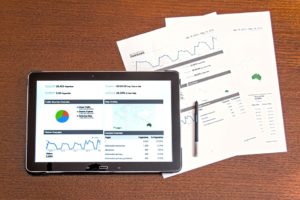 Digital marketing analytics is a fairly difficult digital tactic to grasp, in theory, and in practice. But it is one of the most important because without measuring your business's campaigns, you will never know whether a campaign is working or how it can be improved. And it is certain, your campaigns will need to be tweaked and tinkered with; constant iteration is the key to keeping up with the shifting landscape of the Internet.
Marketing analytics companies provide their client's with data to drive better decision making and spot trends. VIEWS Digital Marketing utilizes several marketing analytics software platforms to gather this information and develop periodic reviews to help results-driven business owners and marketing executives measure, track, and quantify marketing and digital advertising strategies. With marketing analytics, we can spot the trends driving or changing your business's online performance. We use this data to optimize your strategy and increase leads and sales from the web.
Data Is Your Friend
"Information is powerful…but it is what we use it for that will define us." – Zack Matere
Strategic reviews of digital marketing campaigns such as conversions, traffic, and links are really centered on marketing analytics and measurement since that is where the data comes from. Data can help you create a blueprint for success, by showing you which tactics work, and which ones need help. Without the metrics, we would be unaware of how many people visited your site and how many of them converted into customers. Marketers and businesses would be operating in complete darkness, essentially guessing based on biased perception.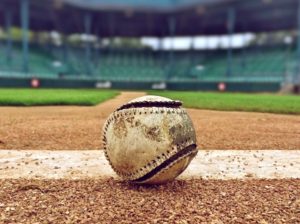 A sports analogy to baseball is best represented in the 2011 movie, Moneyball, where Billy Beane assembled his baseball teams based on the stats. He was laughed at to begin with as the "true experts" had always worked with their gut instincts. However, Billy proved that his method was the best, most consistently winning strategy!
You will also want to manage your digital campaigns with the benefit of data and a thorough understanding of marketing analytics. Call us to get a competitive and online analysis or learn more about how we can help give you a winning strategy.
Partner with our Marketing Analytics Company
With so much information available it is imperative that we have a plan to analyze it and that we do so regularly.  What is important when analyzing your site or profile?
Why does the site exist?  Think beyond the obvious reason and consider all the reasons it exists and is used.
What should you focus on first?  With so much data it is easy to get caught in the weeds.
How smart is your online strategy?  Are you optimized for your audience?
How do you compare to your competitors and what are they doing?
How can we make a quick impact on the business?
What are your competitors doing? Are your competitors online different from offline?
With these questions in mind, an analytic review of your website and profiles will provide insight into your digital marketing campaigns, conversions, traffic, and links.
Partner with VIEWS as your Marketing Analytics Company and you will see results in your online return on investment. You have worked hard to create the ideal marketing funnel for your visitors, moving them from random visitors to leads and eventually buyers of your product or service.
Our marketing performance dashboard can measure every aspect of your marketing funnels, looking for places that people get stuck, knowing where your spending provides value, where you can spend a little extra to help visitors find their way.
Marketing analytics companies take advantage of the information from various programs and platforms and bring these together for you to see the big picture.
Google Analytics
Call Tracking
Social Media Marketing Analytics
Website Behavior and Traffic Analytics
Paid Advertising Measurement and Analytics
Online Data and Measurement Gives You Powerful Insights to Help Reach Your Business Goals
Utilize web analytics and turn every action you make online, into a profitable one. Our approach to analytics operates on the belief that where your customers go, your analytics should follow. Our solutions will give you a full customer picture across websites, social sites, videos, ads, and even mobile devices. We employ world-class tactics to make the most out of your measurement strategy:
Ad and Campaign Performance

Discover how well your advertising dollars are actually working for you. Learn which ads work well, how well your audience responds, and which customers to target again.

Inclusive Analysis and Testing

Learn how many people are on your site right now, what are they viewing and where they come from. Test web design and content variations and discover what brings the most conversions.

Comprehensive Site and In-Page Performance

Track everything from clicks to downloads, to video plays to understand how users interact with your site. Test page loading and performance operations to ensure the best possible user experience for your visitors.

Multi-screens are the norm for today's consumers; discover the analytics beyond your website and connect offline conversions with online activity.
The data from your web analytics reports will help you better serve your existing customers while winning new ones. It empowers your team to:
Detect and fix problems on your website or during your campaign before it's too late
Identify which areas of improvement will have the biggest impact on sales
Track performance over any given time and uncover patterns of success and fluctuations
Get detailed insights into who's visiting your site, where they're located, what device they're using, why they're visiting your page and even why they left
Minimize customers "bouncing" from your site to a competitor's site
Convert traffic and boost conversion rates by pinpointing key barriers to purchase
Seize every opportunity by leveraging web analytics.