Three Factors That Affect Ranking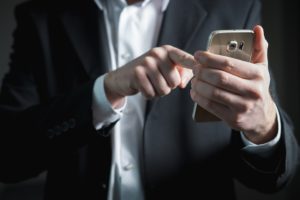 While hundreds of different factors impact your business's search engine ranking, some factors are more important than others.
1. Relevancy
Optimized content is one of the most important factors for ranking highly in search engines, and relevant content even more. A major change that Google has been implementing in recent years has been a shift away from keyword-focused content to content that is more relevant and includes natural language. Keywords are still important, but your content should emphasize deep, comprehensive information all while being easy-to-read and understand.
2. Links
Links are another crucial factor in moving your website up the search engine rankings. Search engines use links to determine how authoritative your website is. So authoritative sites linking to yours tells Google that your site is trustworthy, which improves your rankings. Your SEO company can help you develop a link building strategy that, over time, will help build the authority and rank of your pages.
3. Website Performance
Website speed, and the amount of time your website takes to load, is another highly important factor search engines consider. Performance is a major reason why users will either stay on or abandon a website, as every second longer a website takes to load results in fewer conversions. To keep users on your website, maintain a high level of performance, and minimize load times.
And speaking of performance, mobile performance is also significant. Mobile searches have become an increasingly larger portion of all search engine searches, from home services to niche retail and more. Access to content is important for mobile users, and so a website that easily provides the content users are looking for will see their rankings improve.
What Performance Factors Affect a Search Engine Results Page?
Search engines are constantly tinkering and changing their search engine algorithms, which means that the strategies and tactics needed to get the top results are changing, as well. However, many factors are consistently viewed as critical when Google is crawling the web and looking for pages to rank. Some of these factors include the following:
Security – how secure a website is and how well-protected the users' data is
Content – how much content is on a page, the quality, relevancy, and authoritativeness of that content
Links – how your website links to your own pages, external sites, or how external sites link to your site
Performance – how fast does a website load, 
These are just a few of the factors that tell Google that your website is high-quality, relevant to users, has a good online reputation, and is secure and trustworthy. And ranking highly in search engines requires a comprehensive plan to excel in all of these areas, a plan that an SEO company can help you develop.
SEO and Paid Advertising Are Two Great Strategies That Work Even Better Together
Like SEO, the goal of paid search advertising (also referred to as pay-per-click or PPC) is to get more traffic to your site. The main difference is that with paid advertising, you are paying for every single visitor who arrives at your site after clicking on a paid search ad.
Studies have shown that if a company shows up in both paid (e.g. in Google Ads) and organic results on a page, the likelihood of a user clicking through to their site is higher. In addition, some keywords are very competitive: meaning that a lot of different companies are trying to rank for them. Pay-per-click digital advertising can help you make headway with those harder-to-win keywords.
Search Advertising
Although paid search ads and organic search results appear on the same page, they are significantly different. PPC ads are purchased based on "bids" and vary according to the competition. They are generally at the very top and bottom of the page and are denoted as ads. Every time these PPC links are clicked, the advertiser pays a fee.
Display Advertising
Consumers are smarter than they've ever been and spend more time looking for information. You likely have potential customers visiting your site before they are ready to make a purchase. If they leave your site and you take no steps to get them back, they may end up purchasing someplace else eventually. A form of paid advertising called display advertising has the ability to keep your products or services top-of-mind for the potential customer, and even nudge them back to your site. Display ads can be images or videos shown on the sides of the SERPs. They can be used in remarketing efforts on different platforms than standard SERPs.
Why Would You Hire an SEO Company?
An SEO agency will perform an SEO audit of your website. Then, they will do keyword research to learn the relevant keywords for your market niche. The next step is to help you develop an individualized and integrated internet marketing strategy.
The SEO tactics employed will be chosen based on your company's goals, budget, and audience. For example, if you are a B2B company, your target audience might be most likely found on a social media platform like LinkedIn. If you are a clothing company for young people, you might want to run campaigns on Instagram.
Contact VIEWS Search Engine Optimization Company to See Your Rankings Soar to the Top
At VIEWS digital marketing and analytics company, we know you are expecting a lot from your search engine optimization company. Our methodology for creating an SEO-informed information architecture, combined with comprehensive on-page optimization can help you rank in the first pages of the search engines in your industry.
Let us take you through an overview of the search volume in your industry and create a custom forecast of the amount of increased visitor volume you could expect from SEO strategy implementation – all backed up by our results and highly successful case studies, of course. Contact us today to get started!