According to Google statistics, 97% of consumers use the web to search for local businesses.
If the majority of your potential customers are looking for you online, your web presence should represent you well. Having a strong online presence is a critical part of your marketing strategy, regardless of the size of your business or the industry that you belong to.
An online presence is an advantage for your marketing efforts because it reinforces your brand and defines what you offer to your target market. There are endless possibilities for your web presence, including a website, a social presence on a growing number of platforms, paid advertising, directory listings, and more.
Many business owners have said farewell to the old, traditional offline marketing and have embraced the digital marketing world where people can easily search online for anything. Let's look at a few of the ways we use digital marketing services to get your business started and boost your business to attract more web visits, shares, and customers.
The Advantages of an Online Presence for Your Business
Other Potential Advantages of Digital Marketing Services
Potential advantages of integrated digital marketing services to build your online presence, mainly social media can include:
Reduced marketing costs
Testing messages and what works or resonates with customers
Increased sales
Increased traffic to your website
Improved ranking on search engines
Greater customer engagement
Greater access to international markets
Opportunity for customer feedback
Possibility to conduct market research about your customers
Enhanced networking opportunities with customers and other businesses
Using Digital Marketing Services to Build Your Roadmap and a Better Online Presence
All Roads Lead to Your Site
Have you ever heard the phrase "all roads lead to Rome?" This comes from the fact that ancient roads were designed to lead to the capital of the Roman Empire. The structure of these roads made Rome very powerful. In our analogy, all "roads," or web pages, should lead back to your website. Your website is the main storefront or brand representation; your goal is to get other platforms or websites to guide the user to your main company website.
Website
Did you know that 88% of consumers search for local stores on their mobile devices? Website technology has advanced quite a lot from the early years. Is your website up to date and user-friendly? It is obvious if your site is outdated, so take the time to revise as needed.
Social Media
Most likely you are already on Facebook; have you considered Instagram, Twitter, LinkedIn, Pinterest, Snapchat, Reddit, and Tumblr—the most commonly used social media sites in the U.S.? We know that worldwide, Facebook is the most popular, and Twitter a close second. 
Directories
Top U.S. directories include Google My Business, Yelp, Yellowpages.com, Apple Maps, and Local.com. For those of you in the travel industry, TripAdvisor is a must-have. There are hundreds more, but this is a start.
Link Building and Syndication
Email Communication and Text or Chat Messaging
Optimization
Statistics show that about 20% of people click on the first result in search engines but with billions of sites competing for those top spots, how can you stand out? Writing content with keywords no longer ensures a top position. You must also develop your brand and story and syndicate it on different platforms.
Website
First, you should make sure your site is current and mobile-friendly. Because many users will spend time searching on their mobile device, your website should be easy to read and navigate, no matter which device a person is using to find it.
Social Media
Second, make sure you have a presence on all the major sites. Having social media buttons easily accessible from your website, in your email signature, and a "share" button will get your message out to more customers. Be sure to post and engage with your followers through social to build your network of supporters and advocates.
Link Building and Syndication
Communication via Email, Text or Chat
Optimization
In marketing terms, optimization is the process of getting a website on the top of pages in search engines. Create dynamic content. Perform foundational technical to comply with SEO practices and add Schema markup. Include more visual elements such as adding video and high-quality images to increase your website's performance.
Directories
Depending on the type of business, target your listing to local, national, and international listings. Think like your target audience and put a listing where they might go to search for your business.
Google My Business
Currently the number one directory used in the U.S., your business will show up with other businesses that have signed up with Google. It will also feature information that you provide, including your business hours, services, pricing, directions, website, and telephone number. The best part? It is free to sign up for this service.
Google Maps is used for directions and information by 82% of people, so your business needs to be found here. You can enhance your GMB profile with frequent posts, images, reliable descriptions, and reviews.
Yelp
Yelp was once a directory for restaurants, but that has changed. If you are in the retail business, Yelp can be a great source of new and returning customers. According to their recent statistics, shopping is the top category of reviews.
Yahoo Pages
Yahoo is still in the top 10 most visited pages in the world. Be sure to add your business to Yahoo Pages, which will come up for those who use this search engine.
Houzz, Home Advisor, AVVO and other niche directories
Next Door and other Geo-focused directories
Cutting Edge Examples in Digital Marketing Services
A current trend of optimization is Voice Search Optimization. This emerging method is being used instead of text search due to the prevalence of smartphones and voice-activated home assistants.
Voice search optimization means that your site is easily able to give data to customers who may be searching in the form of a frequently asked question instead of a keyword or phrase. Use a more conversational format to both blogs and information on your site, add an FAQ area, and use the phrase "near me" to increase traffic.
Mobile devices, commonly referred to as "third screen," are ubiquitous. In the world of technology. "the fourth screen" refers to the rise of voice-activated gadgets and Internet of Things (IoT). These devices are making our lives more dependent on technology. The idea that the Internet and connectivity is a part of everyday life, and that we can have any product or service at our doorstep, is the IoT.
One cutting-edge example is the development of driverless cars. Build a website with a strong online presence that also drives traffic, leads, and sales. Get your free downloadable guide today!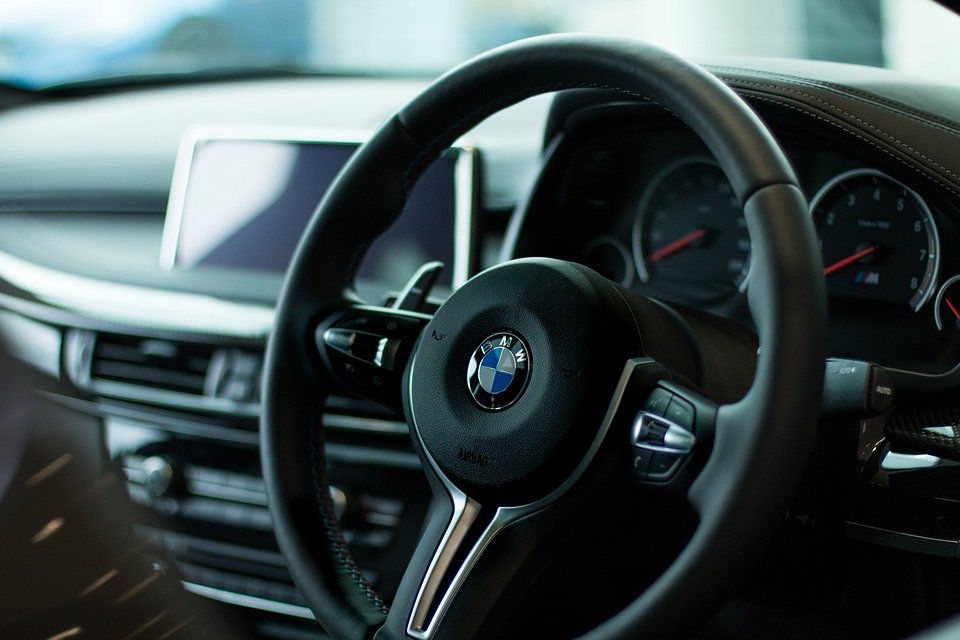 In a driverless car, you can sit back and tell the car where you want to go, what kind of music you'd like to listen to, find the nearest gas station, and more.
A Strong Online Presence is a Competitive Advantage
An online presence is no longer a luxury for companies. Instead, it is a necessity for any business, big or small, to thrive in the world today. We are all used to being able to find ideas, concepts, services, and information at the drop of a hat. Be sure that you are providing the information your clients and prospects are looking for. Revitalize your site, add more engaging content, make your content relevant, and reach your core audience with the many different types of optimization.
VIEWS Digital Marketing Agency offers digital marketing services to help you attract new leads, nurture leads through the buying funnel, support current customers and improve your brand reputation and visibility. All of these actions constitute part of the digital marketing services that enhance your bottom line.
We are different from most digital marketing firms because we represent you, not a specific product. We start with the goals of your company and look for the best solutions to match your needs. We have relationships with platforms and providers that can ensure you get a better deal. We are, first and foremost, your digital marketing consultants and act with your objectives in mind.
The Advantages of Digital Marketing Services for Building Your Business
Get found by those searching for your products and services:
Make your business accessible 24/7
Increase your customer base with greater audience reach 
Promote convenient selling with e-commerce sites that have shopping carts integrated with secured payment gateways
Create a recognizable brand
Market your brand using more affordable solutions as opposed to print methods with smaller readership, billboards with limited reach and TV commercials with costly air time
Use social media as a fun way to connect with your customers and potential consumer
Get reviews, testimonials, and feedback about your products or services through blog comments and social media interactions
Improve customer service by interacting with prospects and clients directly with chats and through social media
Gain referrals through user reviews on social media
Use online platforms for continuous focus group feedback
Why You Need Digital Marketing Services to Build Your Online Presence
An online presence (or the lack of one) can make or break a business, especially small businesses. The time you dedicate to building an online presence for your business is time well spent. VIEWS Digital Marketing is a digital marketing and social media marketing agency with years of experience helping businesses generate leads. Let us talk to you about the many advantages of digital marketing services, and discover which ones can help you grow your business.
Build your online presence with digital marketing services.
VIEWS Digital Marketing is skilled in developing digital marketing strategies.
We welcome the opportunity to talk with you about your company and plans.