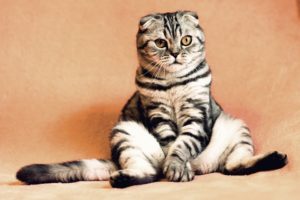 In some business circles, social media is still considered a frivolous time-consumer filled with kitten pictures, memes, and viral videos. But that view is very far from today's truth. No longer trendy or pointless, social media is woven into the daily lives of your customers and clients.
If your business has no active social media marketing plan in place, you are missing out on one of the most powerful and economical marketing methods available. In fact, social media is a key component of any comprehensive digital marketing campaign today and a full service social media marketing agency can be your key to success.
Why Social Media Marketing Matters for Your Business
Little to no barriers exist to entering the field of organic social media marketing. Any business can play with the big boys on a relatively level playing field. Creating a solid social presence takes resources, but this can be done as quickly or slowly as your budget allows.
Of course, no one has an audience the first day joining Twitter or Facebook, (unless you have a built-in audience from another platform, like your site). But connecting with like-minded people who have a potential need for your products and services is easier than you may think.
The most important things are to create a social media marketing strategy and to be consistent so that your audience knows what to expect from you. And while the concept of "going viral" might be overhyped, the power of sharing means you can achieve huge reach if your content quality is spot-on.
Social Media Strengthens Other Marketing Efforts
When combined with an active social presence, the value of your excellent website design, your digital advertising and paid advertising, and other forms of marketing will gain a considerable boost:
High social engagement is seen by Google as a signal of trust, popularity, and good reputation, and this rubs off on your website's authority and ranking power.
Include your Twitter account handle or Facebook page on printed media, and the visits this generates can turn into long-term followers. This is a far more powerful result than a one-off, easily forgotten website referral.
Social Media Connects With Your Customers in Powerful Ways
Social media is about building relationships and engaging with your customers. With over 97% using social media on a daily basis, connecting with a business via social media is expected by most customers in today's digital world.
You can engage with clients in a more personal way for more personal customer feedback and strengthened relationships. And, if done correctly, the effect is like having a room full of people listening to what you have to say in all aspects of your business.
Customer Support via social media can be an efficient way of approaching a necessary business function. Done with care, this type of contact can be a highly effective way of supporting your branding. By engaging with customers and resolving issues in public, you paint a compelling picture of an active and trustworthy brand, with all the commercial benefits that naturally follow.
Social media is excellent for customer research, offering a fire hose of data you can use to enhance your business in any number of ways. What is popular about your products, and what is missing? What conversations happen without your active engagement, and what can you learn from them? What are your competitors using social for, and what are the possible implications for your own activities?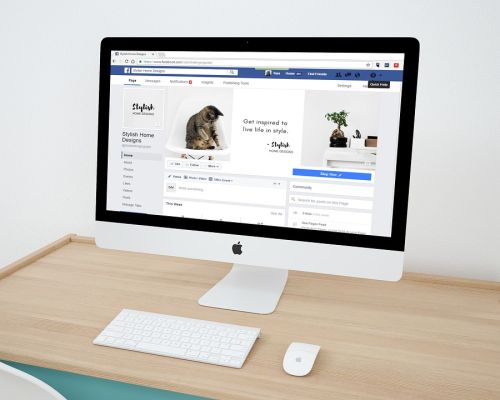 VIEWS Social Media Marketing Agency Services
Our social media marketing agency services go well beyond random posts on Facebook with your business' latest coupon or special. At VIEWS, we believe the heart of powerful social media marketing lies in understanding the unique needs of your business and its customers. With a deep understanding of what motivates your customers, we determine which social channels will be most effective to reach your business goals.
Some of our social media management services include:
Thorough analysis of your existing social media presence to determine what may be working and what may need some work
Defining areas for growth and opportunity specific to your industry and competitive landscape
Formulation of a strategy and social media plan to reach your target audience, build brand loyalty and awareness
Compelling content creation that resonates with your customers, fans, and friends of fans and followers in a more personal way
Advertising on social media to generate targeted leads and expand your reach
Unlock Social Benefits With a Full Service Digital Marketing Agency
Whether on Facebook, YouTube, Twitter, LinkedIn, or Instagram, your customers are socializing online and looking for and sharing information about your brand. Users are turning to social media channels to seek information about a business, like customer reviews and recommendations, as well as to communicate opinions and provide feedback. For businesses who inhabit the real estate of the internet today, social media is just too powerful to ignore.
Social media marketing is an invaluable platform on which to boost your brand's accessibility! With an effective social media campaign, you will see unparalleled results including:
Overall stronger relationships with customers
Healthy customer retention
Customer loyalty and advocacy of your brand
A new awareness of what your customers want
One-on-one rapport with your audience
Increased social clout
New channels to generate leads
Encouraged brand recall across all audiences
A better understanding of the nuances of communicating on each social media platform
If your brand has yet to reap the benefits of a popular and engaging social media presence, you are missing out on one of the most powerful and economical marketing methods available. Now is the perfect time to start working with an internet marketing company whose social media marketing specialists can help establish your company's brand and connect you with your socially savvy audience.
Turbo Boost Your Efforts with an Experienced Social Media Marketing Company