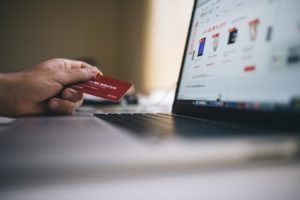 At VIEWS, we work with niche retail companies to determine both a comprehensive digital marketing strategy for their business both online and offline and decide which digital retail marketing tactics need to be implemented to sell more products through their e-commerce websites. We work with niche retail companies to create more online purchases and develop more repeat customers.
We split the digital strategy into website tactics, marketing tactics, optimization tactics, advertising tactics, and conversion tactics. Here is a sample of a digital marketing strategy and the possible tactics for niche retail marketing. In terms of marketing tactics for a niche retail strategy, the key differentiators are persona development, automated or email marketing, digital advertising, and shopping cart conversion. The conversion tactics of using chatbots, call tracking, and product reviews are critical. 
We can also create digital marketing blueprints, actionable plans outlining the processes and tasks needed to enhance the marketing efforts of your business.
In addition to our digital marketing services, we also offer free resources to help niche retail businesses succeed. Our marketing guides cover a variety of topics, such as buyer personas, cybersecurity, and marketing automation. If you are interested, click the links below, and you can download our free, in-depth resources and guides.