With 2023 around the corner, most of us will reflect on the previous year and begin to prepare for the new one, especially if we want to improve our business success. Preparing a digital marketing strategy will give you a roadmap and guide to navigate the complex changes and opportunities in 2023. In addition, every business wants to improve results for the following year, which means taking a close, careful look at performance and comparing that to the goals and opportunities, and creating a digital marketing strategy for 2023. To help you succeed next year and beyond, here are tips for reviewing your performance, developing goals, and a few specific tactics to consider implementing next year.
Look Back at 2022
Business Alignment
Is your digital marketing strategy aligned with your business initiatives? For example, if your goals online are to gain new customers and your business goal is to develop customer loyalty, you may have a mismatch.
Are your business goals and efforts aligned with your digital marketing?
Is your team aware of and in support of the digital strategy?
2022 Performance
A crucial part of designing your digital marketing strategy for 2023 is to review and analyze your performance in 2022. First, take a look at your goals and whether you met them. For example, a niche retail business with an eCommerce store that introduced new products in 2022 should review how well those products sold. Other goals or measurements you should look for when reviewing 2022 include the following:
Did your digital marketing generate revenue?
How many leads did each tactic generate, and what was the quality of those leads?
How much web traffic did each tactic generate?
Which social media posts, emails, blogs, pages, etc., were most engaging to users?
What was your ROI on each tactic?
Competitive Analytics & Analysis
As you prepare your strategy for 2023, your competitors are likely doing the same. And because it is essential to stay up-to-date on what your competition is doing, the end of the year is a great time to analyze your competitors. During the analysis, keep an eye out for:
Are competitors using surprising tactics to gain your target buyer's attention and engagement?
Identify gaps or areas where your business is falling short of the competition, which you can make a greater focus on in 2023.
Are the competitors leaving opportunities for you to exploit?
Set New Goals for 2023
After thoroughly reviewing your performance over the past year, the next step in creating your digital marketing strategy for 2023 is to set new goals. It helps to think of the different funnel levels for goal setting. Some examples include:
Awareness Marketing Analytics
Website Visitors
Keyword Ranking
Social Impressions
Social Followers
Consideration Marketing Analytics
Website Downloads
Landing Page Conversions
Email Sign Ups
Email Click Through Rate
Decision Marketing Analytics
Purchases and other Conversion Metrics
Shopping Cart Abandonment Rate
When coming up with your new goals, remember this acronym: S.M.A.R.T.
Specific
Measurable
Achievable
Relevant
Time-bound
Goals with these guidelines help you focus your efforts and, as you develop your strategy, let you know what steps or objectives you need to take to meet them.
Incorporate New Content Ideas & Tactics
Content marketing is a significant part of many businesses marketing strategies to engage with customers and prospects, build a reputation as an expert, and generate leads. Content always needs to be high-quality and centered on your customer's needs.
To help you with ideas, two trends that we expect will continue to grow in 2023 are the following:
Short-form videos on platforms like TikTok, Instagram, and YouTube allow you to make videos that customers can easily share on social media. These videos are great for companies that want to get their message out in a format that is quick to produce.
Live videos and streams allow companies to interact with their audience in real-time, which can be a great tool for engaging with customers by answering their needs or informing them of news like a new product or service.
As you think about 2023, here are tactics to consider, especially if you run a local business or use social media frequently.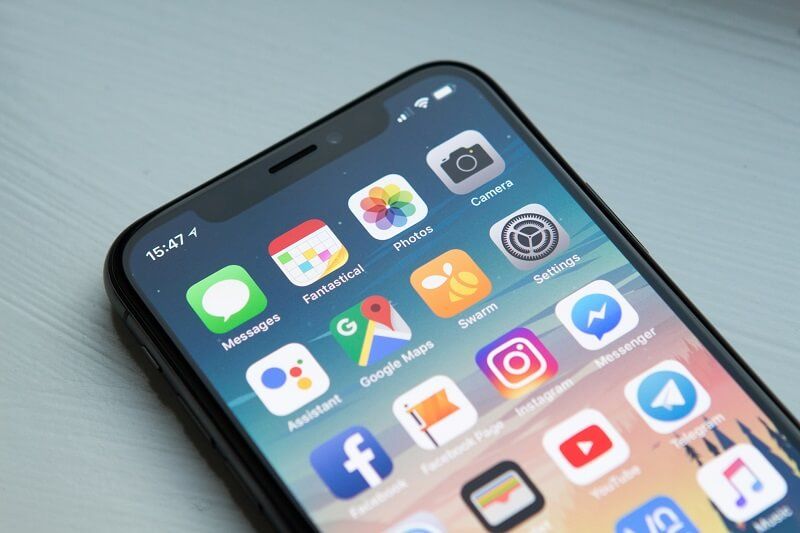 Expand Your Local SEO Strategy with Local Proximity Boosting
Local proximity boosting is a strategy that helps businesses increase their visibility on Google. Proximity boosting involves creating landing pages optimized for several keywords and regional markets based on people searching for your products or services. The result is that your business can increase reach and brand awareness by ranking for more search terms and expanding your service area.
If you are interested in learning more about how this digital marketing tactic can help you in 2023, give us a call today.
Tap into Your Employees' Advocacy Potential
The power of a company's employees extends beyond their direct responsibilities. Employees can also be brand ambassadors, share content, and drive conversations about their employer on social media. And suppose your employees are currently using social media to post frequently. In that case, you can boost their efforts with social media advocacy.
Social media advocacy boosting is a way to increase your reach by allowing your team to publish and share social media content automatically, with minimal input. This will enable employees to share content while saving time for other responsibilities. You can even create rewards for further incentives when your team reaches certain milestones.
Contact VIEWS for Your Digital Marketing Strategy
Do you need help creating or improving your digital marketing strategy for 2023? If so, contact VIEWS Digital Marketing. Our agency has years of experience designing and implementing digital strategies for small to medium-sized businesses. In addition, we have a team of digital marketing experts in SEO, marketing automation, paid advertising, and more to determine the best tactics for your company. Contact VIEWS to help build your digital strategy today.