One of the most significant changes the Internet has made to consumer behavior is how many look for online reviews before buying products or services. In 2020, roughly 87% of customers read online reviews of local businesses, while only 48% of consumers considered working with a company with a star rating lower than four. Reviews have had a massive impact on the way customers engage with businesses and need to be a vital part of your online strategy. We want to highlight why reviews are so crucial for companies and how you can leverage them to drive more traffic and customers to your website.
Why You Should Get Positive Online Reviews for Your Business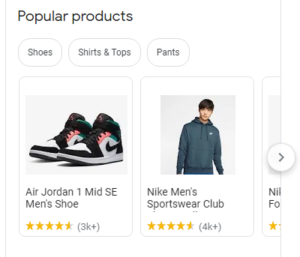 As mentioned previously, most customers use reviews before dealing with a business, so having more positive reviews or ratings will drive more of those customers to your business. Customer reviews also play a significant role in search engine optimization (SEO) and can even help your site rankings, both in text and voice searches.
Increased Sales
Positive online reviews are highly effective when converting more prospects into customers. Reviews have become a vital part of many customers' decision-making, with most online customers turning to reviews as part of their purchase decisions. Customers also have a high amount of trust for online reviews; remember that just under half of consumers considered working with a business with ratings fewer than four stars. So if a customer looks up a service or product they need and finds negative reviews on a local business, whether on Google or Facebook, they will likely take their money elsewhere.
If you want to convert more of those prospects into customers, getting better, more positive reviews is crucial. Positive reviews can lead to an improved reputation and highlight your credibility and trustworthiness, leading to those potential customers who find you more converting into actual customers, increasing sales.
Improved SEO & Rankings
One of the first actions customers take when researching a company is to look for business reviews on Google, whether those reviews are Google reviews or on online review sites like Yelp. Those reviews people find can affect your visibility on Google, affecting how many people visit your website. Two significant reasons why reviews are essential for SEO are content and authority.
Search engines highly value content, especially original content. Reviews keep a steady flow of original content these search engines can index, which can lead to your website showing up more often or higher up in the search results. Remember the point from earlier that reviews show customers your business is trustworthy? The same principle applies to SEO. Positive reviews are an indication of authority, which search engines also emphasize. Better reviews give your website more authority and trustworthiness, leading to improved SEO rankings.
How to Get More Reviews
If you want to get more positive online customer reviews, your business will have to provide positive customer experiences. Good customer service and excellent results are just two of the many ways your business can increase your chances of acquiring glowing reviews of your company. Encourage your customers to leave a review online, and keep a close eye on your communication channels for reviews and respond to them, both positive and negative ones. By providing high-quality experiences, products or services, encouraging your customers to share their thoughts, and respond appropriately, you can significantly improve your online reputation and gain all of the benefits of great reviews.
Contact VIEWS Digital Marketing to Create Your Social Media Marketing Plan
Do you want to improve your online reviews or reputation management? Reach out to VIEWS Digital Marketing to create your online reputation and review strategy. Our digital marketing consultants have years of experience providing quality, results-driven digital marketing services to small and medium-sized companies. We have proven results in online reputation, improving the ratings and brand awareness of our clients. For more information about our services, contact VIEWS today.