5 Steps to Master Online Reputation Management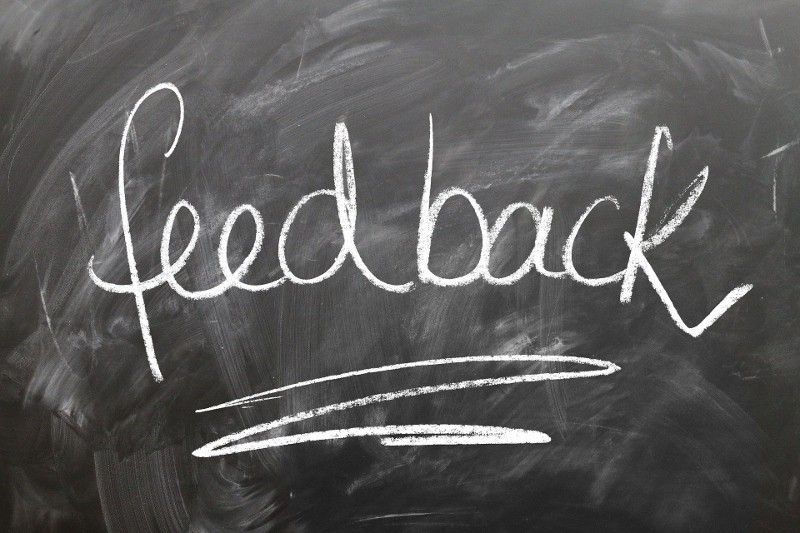 Give your business a unique identity and unforgettable brand through the process of Online Reputation Management. A strong brand gives your audience an idea about how your business operates, what kinds of products your brand sells and the type of services you provide to your customers.
Consumers have always relied on word of mouth, reviews, and reputation when deciding what brand of an item to purchase or whether they will visit a business. Today's consumers are similar, with the main difference being the platforms. They rely heavily on virtual word of mouth, via social media or online reviews. Business owners have to learn to communicate with consumers in new ways to promote and grow their businesses.
According to the Harvard Business Review, with only a one star increase, revenues can increase by 5 to 9 percent. So a lot of income can be riding on those stars or social media posts. How can you make sure your business is getting the positive attention it deserves? Online reputation management!
1. Listen to Your Customers
The first step in online reputation management is to listen to what your customers are saying. If you have a great product and excellent customer service, people are probably talking about it. Check out your social media outlets. When customers take the time to post, take the time to respond, regardless of whether the feedback is positive or negative. Responding to negative feedback from customers is very important.
2. Target Relevant Review Websites
Determine which review sites are most relevant and beneficial to your business and create profiles. Facebook is an excellent business-to-consumer (B2C) forum while LinkedIn is primarily business-to-business (B2B). Your target audience might be influenced most heavily by Yelp or another local review site. Once you have set up your business profile, be sure to check back for activity so you can engage when customers reach out.
In addition to responding to your customers, take time to post consistently on your social media profiles. Create a persona for your business and begin to gain influence in your target community. Tools like Hootsuite or Likeable Local can make setting up regular posts in advance easy. Just be sure you continue to monitor the outlets regularly for feedback.
3. Gather Customer Feedback
Many customers have great things to say about you and just need a little reminder to do so. Remember the difference that one star can make? Be willing to ask customers to write a review of their experiences. Online and offline feedback is valuable in two ways; feedback can encourage others to buy your product or service and can inform you of areas your business could be improved.
There are several ways to gather feedback. Polls, email surveys, and monitoring activity on various sites are all effective methods of gathering feedback. Social listening tools such as Hootsuite and Mention can help you monitor, analyze, and respond to feedback more easily.
4. Share Customer Feedback
Thank your customers for their time and comments. This small step shows that you value your customers. Share your customers' compliments on your social media outlets because they have great value as marketing content.
5. Learn and Improve
When you do get feedback, make sure you are actively listening. Both positive and negative reviews are opportunities for growth and improvement if you handle them properly. Proper responses to reviews are always positive, professional and polite.
Respond Promptly
Monitor your review and social media profiles and when you get feedback, respond promptly. Thank the customers for their comments and let them know that you appreciate their business. Subsequent views of your interactions can influence other potential customers. Always respond positively, even if you feel that criticism is wrong or unjustified.
Take Responsibility
If the customer has a legitimate complaint, take responsibility for the problem. Admitting that a situation went less than perfectly gives you the chance to keep communication open with the customer. In addition, your response will encourage other customers to trust that when something goes wrong, they can count on you to hear their concerns.
Be Professional
Maintain a professional tone. The customer may be wrong or unreasonable, but your professional manner could be the difference between a positive resolution and a lost customer. Again, future potential customers will be impressed with your respectful treatment of your customers and your availability.
Offer Solutions
When a customer is unhappy, offer a solution. That solution may be a simple invitation for the customer to call your company to talk in person about the situation. Personal conversation and attention can make all the difference in a conflict situation because they show that you respect and appreciate your customers. Once again, the interaction is recorded on social media or a review site for all future customers to see. Your business may be judged unfairly based on one unpleasant exchange, so consider each response carefully before you post.
Learn and Improve
Evaluate all of the conversations that you have on social media or review sites. Think of ways to improve future customer dealings and if necessary, improve your product or service. Preparation can reduce future misunderstandings or conflicts.
All business owners would like to have 100% of their customers leave happy and provide return business. However, that scenario is unlikely. Since 89% of people say that their purchasing choices are influenced by online reviews, a crucial component of your marketing plan should be to create and nurture a positive online reputation. Online reputation management is especially vital for a successful business in this era of online purchases and communication.
Contact VIEWS Digital Marketing for Help with Reputation Management
VIEWS is a full-service digital marketing company. We assist clients with exciting and effective website design, marketing strategy planning and implementation, PPC and social media advertising, search engine optimization and more. For further information about online reputation management or assistance with other digital marketing aspects of your business, contact one of the SEO Experts at VIEWS Digital Marketing Agency today!