7 Tried and (Still) True Keys to SEO Success
Every day we hear different Search Engine Optimization (SEO) techniques to increase traffic flow to a site, about changes to Google's algorithms, or statistics on how prospective customers are making buying decisions. Despite the fact that online activity is constantly shifting and we as marketers are constantly tweaking our methods of growing our brands, some basic tenets of SEO remain static. Staying educated about common best practices in our fields is necessary—we just have to make sure our SEO underpinning is solid.
Following are seven tested keys to success that remain foundational building blocks today.
1. Keyword Research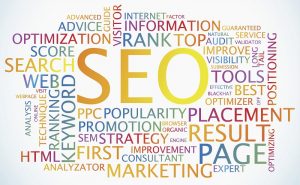 Keyword research is vital to any SEO campaign. A company needs to determine what its focus will be and the business owner needs to know the facts…which terms are being searched for and how tough the competition is to rank for those terms, what terms may be trending or dated, and which terms are most relevant to the company's goals. An SEO consultant can run an analysis and help decipher the results so that a business owner can make an informed decision about the direction he/she wants to take. SEO fosters long term results by getting a company or brand recognized and ranked for terms that searchers use.
2. Competitive Analysis
A professional competitive analysis will help a business understand what will need to be done to surpass the competition. The analysis will uncover who the primary competition is, as well as using keywords their target market, strategic methods, and other pertinent information. Armed with this knowledge, a business owner can make good decisions about how to compete and increase market share.
3. Website Optimization
SEO is all about optimizing a site so that prospects can easily find and use it. To be found, the business needs to show up on the first page of results for search engines, so SEO is also engineered to be friendly to search engine spiders. Search engines are pretty good at categorizing sites, but proper optimization will help them understand more fully what your website is all about so the right audience sees your listings. An SEO expert knows the best techniques for optimization: he/she may begin with a buyer persona and then focus on helping clients produce quality relevant content every month as well as other factors that make the user experience on the website a positive one.
4. Address Domain Authority
Domain authority refers generally to the strength of a website, which can be determined by many factors, including how many quality links come back to your site via blogs, sites, social media outlets, online reviews, and more. Quality links are those which come from trusted and/or respected sites. More specifically domain authority is a score by Moz, considering many factors, that predicts how well a site will rank in Google searches.
5. Content Strategy
Consistent high quality content is the best way to rank pages on search engine results pages (SERPs), but content plays a much bigger role. Ranking on SERPs helps new prospects find you, but once they visit your site and find relevant and useful content, they return for future helpful content. Returning visitors to your site may comment or link to your site, and are certainly more likely to choose your products or services over another company. In conjunction with a strong social media strategy, you can become a big part of the target online community and even be considered an influencer in your field.
6. Social Media Strategy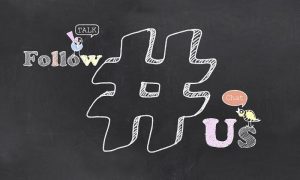 Strictly speaking, the amount of social signals indicates the value of your content to users. Using your buyer persona, decide which social media outlets your customers will most likely use. Create a plan whereby you regularly publish content, whether you write a post that links to your website, commentary on relevant issues, or engage in meaningful dialogue with the community.
The more exposure to and communication with your target audience you have, the more influence you will have in the community. Having a presence on social media outlets allows you to have a voice and a way to create a personal connection with your audience. You can respond quickly to customer problems; tackling them quickly and positively can win customer trust and loyalty, even with prospective customers who see your efforts.
7. Measure, Report, Improve
Adaptive SEO works by adapting proven methods to customize for your individual goals. Even within established procedures, you will find techniques that work well for your business and some that could be improved. Use metrics that have relevance to your goals to measure the success of your SEO campaign. An SEO Consultant can help you set up reports that track your SERP rankings, specific goal completions and more. Each month, look at what is working best and come up with a strategy to improve. By regularly measuring success and adapting your methods, you will enjoy continued growth of your business.
For Expert SEO Guidance Call WSI Simply ROI Philadelphia
An SEO Consultant at WSI Simply ROI will help you create a successful strategy for success. We have the experience and expertise to help you increase brand awareness, search engine rankings, and overall traffic to your site that will convert to new clients. For more information or a consultation call 610-650-0227 today.