WSI Simply ROI Philadelphia Announces that one of its Digital Marketing Solutions was Among the Final 3 Choices for WSI Overall Best Solution Award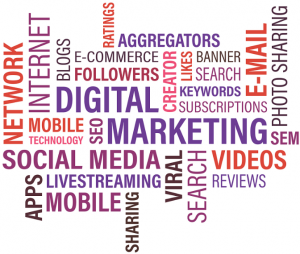 Philadelphia, PA – October 31, 2016 – WSI Simply ROI Philadelphia proudly announces that one of its digital marketing solutions ranked in the top three entered in the annual WSI Awards for WSI Overall Best Solution. WSI's digital solution for one of its clients consisted of prize-winning digital tactics for developing a new website, Search Engine Optimization (SEO), video optimization, social media, local optimization campaign, blogging, and directory services. Each year, hundreds of case studies are submitted for consideration in the WSI awards for various categories. With over 1500 Independent consultants submitting entries, WSI SimplyROI Philadelphia's entry for www.elwyn.org, was among the top 3 in the running for WSI Overall Best Solution.
WSI SimplyROI's internet marketing consultants review each website and interview each client to learn what the client hopes to achieve and how their current site is failing to achieve the desired results. WSI launched this particular site a year ago and the clients have been very pleased with the results. Dan Reardon, Elwyn's Senior VP and COO stated:
"WSI spent a lot of time working with us to determine and implement an online presence and digital marketing plan. They helped us pull together four individual websites into a cohesive site with a united digital marketing direction. The results have been positive, with website visits 11% higher than last year at this time."
About Elwyn
Elwyn is a provider of services for the intellectually and/or developmentally disabled with a long history of care and success. Elwyn was initially founded in 1852 and has been dedicated to providing children's behavioral health services. Elwyn now has locations and clinics in four states – Pennsylvania, Delaware, New Jersey, and California – and is tireless in the pursuit of better, more compassionate care for both IDD children and adults.
For more information, please visit https://www.elwyn.org/ or call 610-891-2000.
About WSI Simply ROI Philadelphia
WSI Simply ROI is a Philadelphia-based digital marketing company. WSI's internet marketing consultants are experienced and knowledgeable, always learning about new and cutting-edge methods for creating or improving websites and search engine optimization (SEO). To learn how WSI Simply ROI can help you optimize your efforts to expand the reach of your business, call today!
Contact:
WSI SimplyROI Philadelphia
50 Casselberry Drive
Norristown, PA 19403
610-650-0227