When to Hire Someone to Manage Your Social Media Accounts
Should you hire someone to manage your Social Media accounts? Facebook, Twitter, Instagram for business and many other social media platforms continuously grow and promise to be in widespread use for decades. Social Media's growing popularity makes it necessary for all size businesses to take advantage of reaching out to their market and personally engage.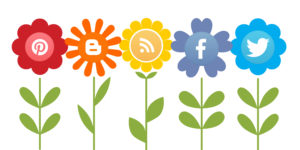 Photo Credit: HTSABO
With just one tap or click, you can instantly reach hundreds, thousands or even millions of your follower base. Technology, the internet and these social applications bundled together probably represents the most powerful marketing tool to date.
Sure, using these social media sites is easy because of their basic and user-friendly design. It's a no brainer, even a 5th grader can easily share their insights and photos with friends. However, handling a business page or brand is a different story. From crafting a strategy, creating the page, adding photos, managing day-to-day feeds and developing a community of brand advocates, social media needs a specialist to be effective. We're not saying that you can't do it yourself, but the skills, research, data analyzation and ongoing marketing can be a full time job.
Do you own a business? Here are some pointers you may want to consider when you need some help with your social media:
#1 You're not tech or internet savvy.
Let's face it, not all business owners are computer savvy. There's a significant number of baby boomers and others who run a business that do not like the technology. They may engage in a little social and even try to create and build their online brand. But the technical stuff involved in running a significant social presence may be too much for them.
#2 You don't have the time to be online.
Most business owners are hands-on when it comes to operating their business. They can be found manning their own stores or are busy practicing their profession. They simply do not have time to stay engaged in social media. In these situations, they should rely on a social media expert to manage all the social activities to get the business going online. Being socially active can help businesses reach a wider market and get noticed online. More leads equate to more sales.
#3 You don't get results.
You've been there, done that but never saw any results. You've spent countless hours to promote your products online that don't seem to deliver. Experts deliver results. There's more to social media marketing than meets the eye and a true marketing specialist sees that. That's why businesses today prefer to have an expert handle all online activities – they invest in someone that does the job and delivers results for them. This is a win-win situation not just for you but for your business' success as well.
The widespread use of social media has created more jobs or maybe more accurately, migrated jobs from traditional promotion, marketing and advertising roles. Today, medium to large-scale businesses offer positions that focus specifically on social media in all levels from specialist, expert or manager. These Social Media employees are the voice of the company and represent the company through social media feeds.
Some skills needed by Social Media Employees include:
Common Sense
Communication
Creativity
Marketing and Advertising
Intuition
Critical Thinking
Engaging with Others
So if you are ready to grow your social media presence and reach a wider audience, decide what you want to accomplish and look for the perfect person who has the skills above and can represent your company. Whether you hire someone to do the work in house or you choose to hire a company, set some goals and monitor your progress. You will be glad you did.