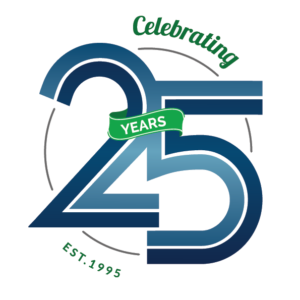 Norristown, PA, February 9, 2021 – The team at VIEWS Digital Marketing celebrates the 25th Anniversary of WSI. WSI (We Simplify the Internet) is a digital marketing network formed in 1995 in Ontario, Canada. Since its founding, WSI has become the most globally prominent digital marketing network, with agencies in over 80 countries.
"We are excited to have been a part of WSI for many years," said Nancy Vinkler, CEO and Co-Founder of VIEWS Digital Marketing. "Seeing how far WSI has grown over the years, and knowing that we are a part of that growth, is extremely rewarding," Vinkler says.
"We enjoy taking the time to reflect on both WSI's and our past accomplishments and journeys," says Maryn Williams, COO, and Co-Founder of VIEWS Digital Marketing. Williams also says that both WSI and the agencies that make up its global network, including VIEWS, are looking towards the future. "The connection we have to the global WSI network is invaluable to our clients, and we are looking forward to how the network grows in the future and continues to bring value to our clients."
From their inception to the 25th anniversary of WSI, the WSI network has won numerous digital marketing awards, including over 115 WMA Awards since 2007. WSI has also written and published 2 best-selling editions of their book, Digital Minds.
About VIEWS Digital Marketing Agency
The VIEWS team of digital marketing consultants, recognized for achievements using online marketing tools, drives success for its clients. VIEWS tailors a digital marketing plan that meets a business' individual needs, elevating its internet presence and profitability to new levels. A better internet presence is accomplished using innovative Internet technologies and advanced digital marketing tactics. VIEWS is part of the WSI (We Simplify the Internet) global network of digital marketing consultants with access to numerous resources across the world to serve their clients better. To get in touch with a specialist at VIEWS Digital Marketing Agency, call 610-215-2886. For more information about offerings and business opportunities, please visit the website at https://www.viewsdigitalmarketing.com/.
Contact:
Nancy Vinkler
610-215-2886
[email protected]
VIEWS Digital Marketing Location
50 Casselberry Drive, Norristown, PA 19403