Leverage The Power of Google and Social Analytics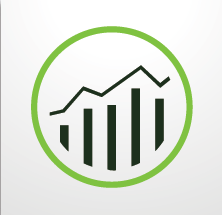 Generating traffic to your website takes a lot of effort, money, time and creative juices. Email marketing, pay-per-click, search engine optimization, social media marketing are a few out of the endless marketing strategies a website owner can implement. Because of the unending marketing to-do lists, most webmasters overlook the importance of evaluating their marketing efforts. Are you one of them?
If you neglected the value of tracking your online campaigns, now is the perfect time to reconcile, assess, evaluate and take advantage of web and social analytics.
What is Google Analytics
Google Analytics, when its code is properly installed on your webpage, acts as the collector of visitor data from your website. The data collected is used to come up with reports on how visitors use your website. Basically, the insights shown on your analytics dashboard reveal: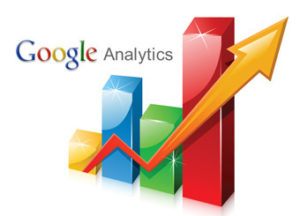 The amount of traffic your website received in a particular timeframe.
The different sources where site visits and referrals came from.
The amount of organic search traffic you have received which generally reflects your SEO efforts.
The amount of traffic from your marketing campaigns from Facebook, Twitter, Pinterest, Instagram, LinkedIn and other social media platforms.
Your website's top landing pages, most shares, most viewed and the amount of conversions.
The amount of bounce rate and your website's top exit pages.
An overview of your visitors' demographics (geography, gender, age)
Furthermore, the data, insights and reports created by Google Analytics doesn't stop there. The power tool offers a whole lot more features inside the platform. A great feature to experiment with is goal setting. A webmaster can create multiple customized goals to effectively measure the success of a campaign, evaluate A/B testings and a whole lot more! You just need to explore and the possibilities are endless!
Facebook, Twitter and Social Analytics
If you're extending your marketing efforts in different social media platforms, it is also important to interpret your followers' engagement by paying close attention to the data being generated from social analytics (Facebook and Twitter). Just by looking at the statistics and insights given to you by these analytic tools, you can conclude which content drives the most engagements and shares. You can also conclude what kind of content excites your fan base. Moreover, you can also tell if your followers respond well with hi-res photos, videos and infographics.
Evaluating every detail of your online campaign is imperative as it will help your brand/business thrive in the dynamic and competitive world of internet marketing. Replicating what works and making improvements to your under-performing campaigns will save you a lot of time and energy while meeting your business goals and needs. Don't worry about the costs of these basic tools, they are FREE!