More Updates and Changes on Google My Business Left SMBs Confused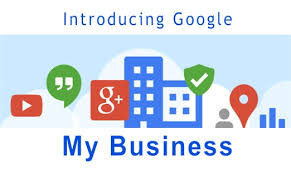 Google recently rolled out of "Google My Business" — a "master dashboard" for Google Plus, Google Maps and Google Search and has left plenty of small businesses confused. Gone are Google Places and the recent Google change from the 7 pack listings on Maps to the new 3 pack.
These new updates and changes allows a business to have a central hub to view, customize and edit your Google+ Brand page and your Google Places Business pages. The manager or account owner also earns a privilege to upload more photos (instore, images outside your store and among their newest feature – the collections tab which can be found on your Google+'s tab).
The ability to write long business descriptions are now allowed. Savvy internet marketers can leverage this by adding the business' products, services and few more keywords. Moreover, hyperlinks are also allowed which gives a business a high-quality backlink.
Ways that Google My Business Impacts Small Businesses
Google is the most used search engine worldwide. So naturally, business owners can benefit from a Google My Business program. All these programs can be leveraged through the dashboard of Google My Business.
SEARCH

: Improve online visibility.

Reach hundreds or even thousands of people within your business' community through Google Local searches. Google has been updating its algorithm and is constantly improving their search system to bring the best result to its searchers. With GPS technology, people that are in close proximity of your area may be served up your business listing on a Google search and they pay your store a visit.
GOOGLE REVIEWS

: Improve business credibility

. A verified Google listing opens up a new feature which any business can leverage. Build a credible brand with the help of reviews and feedbacks from your customers. Published online reviews creates a significant boost to your rankings and also gives searchers and potential customers valuable insights about your business.

GOOGLE MAPS

: Improve Google map rankings through optimized business listing

. Other than verifying the exact location of your business, the new Google My Business allows the manager to choose the best category their business falls in. Disclosing the hours of operations of your business is also vital. An image of your store would be of great help as well. These important information are included in the search result. Therefore, optimizing your listing will help you gain rankings overtime.
Can You Improve Your Ranking on Google Maps?
One of the most important elements in the search results for a local business is the Google Map listing. A number of different factors will impact your map ranking:
Updated content

Complete NAP information.

Customer Reviews – these can impact your ranking as well as give you valuable insights into what clients think about your business.

Optimized business information

the correct location

the relevant business categories

images (with appropriate keywords)

correct hours of operation

current reviews
Sounds like a lot to keep up with, doesn't it? We can help! Give us a call and we can help you claim and optimize your Google My Business profile.