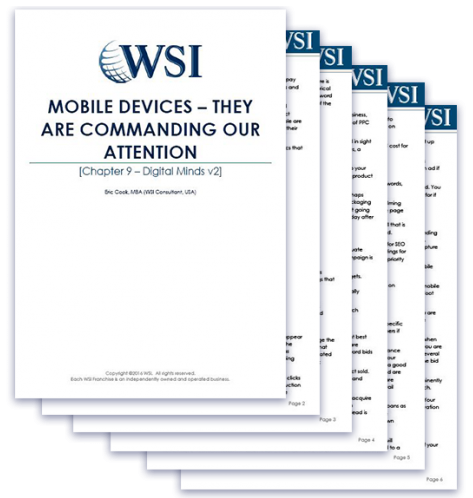 Whether you're a business owner, a personal user of mobile technology or both, one thing is certain – mobile is showing no signs of slowing down as the number one recipient of our digital attention. In this whitepaper we'll review some of the recent statistics that help reveal the emerging business opportunities around the mobile device, the growth of commerce over mobile (referred to as mCommerce) and how wearable technology is creating a whole new category of mobile devices.
We'll also discuss how these devices are becoming more intelligent by knowing where we are – and how this is good for business – and what security concerns you need to be thinking about to keep all your customers' information safe.
In 13 pages, you'll find out:
Learn why brands and businesses should leverage the power of mobile devices

Learn how your mobile presence can impact search visibility (SEO)

Learn why popularity of social networking and the number of people using social apps to engage vs. the traditional computer.
Just complete our short form below to download your own copy of our "Mobile Devices – They Are Commanding Our Attention" whitepaper.