How to Market Your Startup Local Business for Little to No Cost
Are you a talented woodworker, a person who has a green thumb or a person who loves to bake? Are you afraid of failure, uncertainty and risks?  Is that preventing you from venturing out in a business? If that's the case, it's now time to come out of your shell and start building your empire! It's never too late to start something. Take risks today instead of living with regret, full of "what might have beens" and feeling sorry in the future.
Venturing out in a business can be energy-draining especially if you're just starting up. It will consume a lot of your time, energy and effort. Patience, determination and optimism will become your best bud during this time. How about resources? It may or may not consume a lot of your hard-earned money. It will depend on your business needs and how you invest and market your products.
As a startup business or a sole proprietor, you'll be cautious on handling and budgeting your own resources. One change that the internet age has brought is the ability to build a virtual store and market your products with little or no cost at all. You'll be able to allocate a majority of your resources for your products and services quality. All you need is a computer and an internet connection. How? Below is a list of products and services that can help you promote your startup business and build your customer base.
Free website or blog.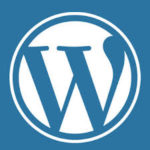 If you have a budget and can't afford rent for your physical store, your best bet is to start building an online shop. Build an online presence with a website. WordPress, Wix and Blogger offer free hosting and use of their blogging service platform. You can create your own website with customizable and ready-made themes to suit your business!
Make use of social media.
Your neighbors, family members, relatives, former and current colleagues, classmates, friends and I bet you, use social media. So are your prospects and customers!  They are on Facebook, Twitter, Instagram, LinkedIn and Pinterest! You can connect and promote your goods and services by creating your business' social media profiles and release timely news and feeds. It's easy to use, free to signup and fun! Create those pages, take a beautiful photograph of your products and share them away! Here's how your can leverage the power of social media.
Utilize the use of generic and free ads.
Use Craigslist to make a free ad for your products and services. What makes it more appealing is that you are given a chance to choose your own niche and select a very specific place for you to post. This makes it easier to reach with your targeted audience near your place!
There are several more ways to market your products and services online and offline. You can leverage the power of word of mouth or use your own personal network. As a small startup business, you don't have to invest a huge amount of resources. Leverage the power of the world wide web, its abundant resource and invest in people. If you need professional help in making your business grow, feel free to contact us for a complimentary consultation.