Importance of Geo-Targeting for Local Businesses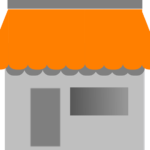 Some businesses are still local. They require local customers to survive. Not all businesses are capable of catering to customers outside their geographic area. Some businesses can ship and deliver their products and goods through UPS etc., while others require physical proximity. Examples of these are restaurants, interior designers, auto repair shops, dentists, doctors, grocery stores, dry cleaners, hair salons and spas. These businesses rely on the neighboring community's patronage.
As a small business owner, geo-targeting and local marketing is a top priority to drive sales and let income flow to your store. How important are these tasks and what perks can you get when these marketing efforts succeed?

Location-based advertising
Geo-targeting allows business owners and marketers to target potential consumers residing or visiting the community or vicinity. With the continuous growth of mobile surfing, targeted local search, and the innovating prowess of GPS, search engines can give locally targeted results that best meet the user's query. Since the search engine can return widespread and global results, a user's mindset is to key in a particular keyword plus a location (carpet cleaning services in Nashville).
The difference between 'carpet cleaning services' and 'carpet cleaning services in Nashville' is a targeted result. Instead of giving a user irrelevant result, search engines will then return a specific company or a business that caters carpet cleaning within the area. We often use Google to verify location, operating hours, price, or anything else we're not sure of, and when we don't find answers online, it takes us ten seconds to find the next option. Hint: Be there or lose business.

Lower search competition
Given the importance of local search, using a geo-targeted keyword can indeed lower search competition. Doing on-page search engine optimization for your website and ranking your keywords will be easier compared to targeting a generic, broad keyword that is definitely harder to rank for both globally and locally. But make no mistake; the competition will not let you take all the customers easily!

Higher conversion rates
One advantage of geo-targeted keywords is it yields a higher conversion rate. A staggering 59% of consumers use Google every month to find a reputable, local business. Getting this highly targeted and intentional traffic means the conversion of these site visitors is higher.
People are usually looking for local businesses because they need a product or service immediately. So it's important to have a local digital presence because local searchers are at a critical stage of the buying cycle and stats say that 61% of local search results in a purchase.
Check the statistics on this infographic on how to target customers right in your hood: