How to Create a Blueprint for Your Success in 2020 with a Digital Audit
2020 is here, and every business should take some time to audit its digital marketing footprint, online competitors, SEO progress, new strategies and objectives. The New Year presents the opportunity for growth. Each business should have a digital marketing blueprint for success in 2020, and by taking time to reevaluate the previous year with a digital audit you will develop a more effective plan for the new year.
What Is A Digital Marketing Blueprint?
A digital marketing blueprint results from an in-depth analysis of a company's online footprint, competitors and strategies. Combined with an audit, these documents outline what is working, what is less effective, and how a company compares to its competition. This information helps establish the digital marketing goals and strategies for an upcoming time frame. Blueprints form concrete, actionable plans for companies and establish priorities.
When creating a blueprint, the main components included are the following:
Objective: the goal of your overall digital marketing strategy. The aim should be concrete, specific, and realistic. Your goal should be achievable through actionable tasks.
Approach: the approach of your blueprint should outline all parts of how you develop your marketing strategy, from analysis and evaluation to determining what keywords and content you want to emphasize.
Process: this determines how you will communicate with your clients and what you will discuss with them.
What Is A Digital Audit and Why Should You Audit?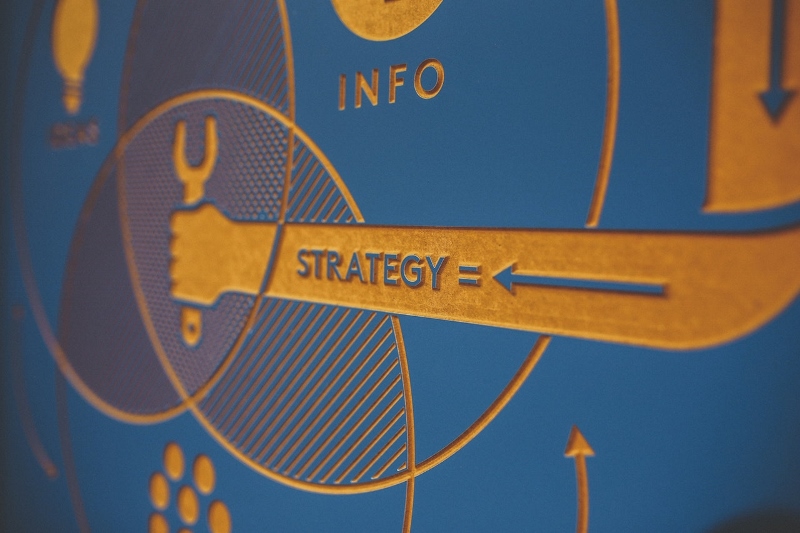 A digital marketing audit is an inspection and evaluation of the practices, strategies, and outcomes of a business's overall digital marketing efforts. This audit should cover all aspects of digital marketing: SEO, social media, competitor analysis, content, and more.
The benefits of auditing your digital marketing are apparent. When a business develops a comprehensive marketing strategy, that business needs to be sure that those plans are well-thought-out and will lead to improved growth, rankings, leads, and more. A company would be smart to perform an audit to refine and optimize its strategy.
What Are the Types of Digital Marketing Audits?
While a digital marketing audit applies to the big picture and overall marketing efforts, different, smaller reviews focus on specific areas of digital marketing. The areas that businesses typically focus on within their audits include the following:

Search Engine Optimization (SEO)
Competitive Analysis
Social Media Evaluation
Each of these audits has specific goals, metrics, tools, and resources that are used for analysis. For example: in competitive analysis, a business may look at the keywords a competitor is using to better understand how the competitor is ranking and hopefully find an advantage. A social media audit, on the other hand, may include engagement metrics for each platform to highlight which content should be written more often if a business wants increased engagement with a particular target audience.
How to Conduct a Digital Marketing Audit
Keep in mind, while the start of the New Year is an excellent time for auditing, an audit should be a regular, routine process for all businesses. As trends and technology change, digital marketing strategies need to be adaptable over a long-term period. A proper audit will allow your business to refine tactics and be more fully aware of the ever-changing digital landscape. Here are the steps to ensure that your auditing process is smooth and successful.
Gathering and Understanding Data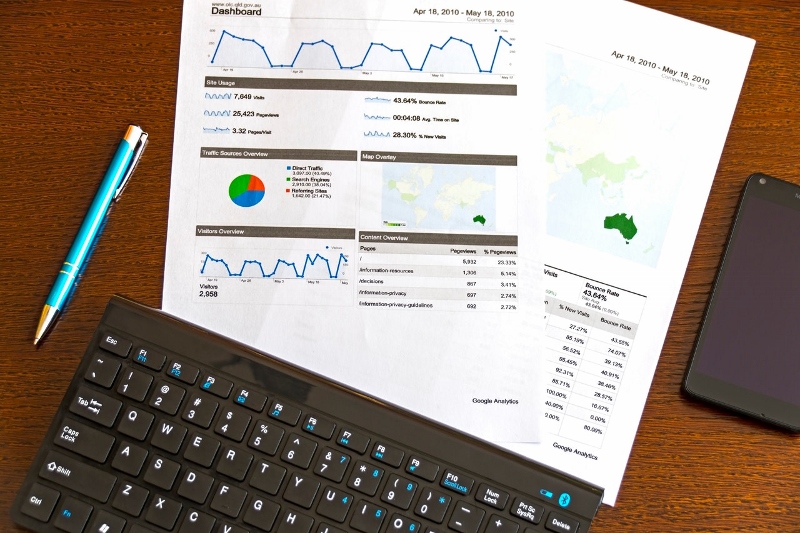 The first step is gathering information, and with a plethora of tools and resources, gathering data on your business's digital marketing is easier than ever. But knowing what data is important and understanding the data is less simple. Data requires analysis to be fully utilized. Proper data analysis goes beyond merely knowing what each metric means and knowing whether those metrics are good or bad.
Identifying trends in customer behavior, and habits and relationships between different metrics or data points are just a couple of the skills needed to comprehend the available data. Digital marketing specialists can help with understanding what the data means and what types of digital marketing services will best help the company realize its growth goals.
Develop Actionable Strategies from Analysis
Once your business' digital marketing audit is complete, clearly identifying strengths and weaknesses in the current strategy, the next step is to create actionable strategies and tactics from that analysis. Gathering and understanding information is only useful when paired with specific, concrete actions in response.
Develop clear, realistic, measurable goals that you can meet with specific actions. For example, a business wants to increase social media engagement by 10 percent, and the task to achieve that goal involves writing more enticing content that has stronger calls-to-action. A digital audit is more than an inspection: an audit is the foundation for creating a blueprint that will promote more effective digital marketing strategies.
Be Ready to Adapt and Refine Your Strategy
As previously mentioned, the digital marketing world is continuously changing. New ideas and technologies and tools are developed all the time, and digital marketing strategies always shift. Staying on top of those developments is one of the primary benefits of a digital audit.
To take full advantage of your data, however, auditing needs to be a regular occurrence for your business. Regular audits will become less time-consuming and will allow your company to know how your digital marketing strategy is working. Developing a strong strategy is vital, but part of what makes a plan durable is the ability to change and therefore become more effective in the long-run.
Contact VIEWS for Your Digital Marketing Audit and Blueprint
VIEWS Digital Marketing has years of experience helping small businesses refine and develop their digital marketing strategies. With our experience serving our niche markets, we use digital audit and analysis to determine the best tactics for your company, including SEO, marketing automation, paid advertising and more. Our digital blueprints are individualized: they map out the different elements of YOUR company's digital strategy, and how these elements work together to achieve your company growth goals. We specialize in helping small businesses create and implement effective marketing strategies. Contact VIEWS today, and we will help you and your business reach for the stars.