Every business needs to build an online presence, as a robust online presence helps companies reach potential customers. But many can feel overwhelmed or unsure of how exactly to grow their brand online. Building an effective online presence requires understanding the elements that make up a good one. So in this article, we will show you different strategies and tactics you can use to develop a digital presence.
Develop Your Website for Performance
The essential property of your online presence is your website. Your website is vital for everything related to a digital strategy, from search engine optimization (SEO) to reputation management to social media and more. A website is a central hub that supports, and in turn is supported, by other online properties like your directory listings and social media pages. A critical factor for your website is speed and usability.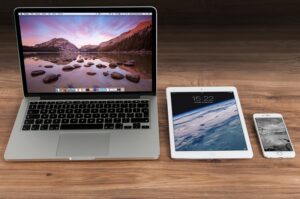 Information on your website needs to be easy to find and delivered fast. Consumers are more than willing to abandon a website if load times are too long. One way to improve site speed is to optimize images for size, file type, and format, so the images load faster on a page, thus improving load times.
You also have to make sure that your website is optimized for mobile usage. A significant portion of all online traffic is from mobile devices. Google has also emphasized mobile usability in its search algorithms, with sites that perform well on mobile ranking higher than those without mobile usability. A lot of time and knowledge are needed to develop and optimize a site for speed and mobile usability, so reach out to the professionals at VIEWS if you need help.
Optimize Your Website Using SEO
Along with speed and usability, you also need to optimize your website for search engines to improve your online presence. In 2021, Statista Research Department surveyed 1,124 respondents to see how often consumers search for local businesses. 21 percent of those surveyed used the Internet to find a local business every day. Search engines are now an increasingly large method for consumers to find companies. Unfortunately, those consumers rarely, if ever, check past the first page of Google results. So to build an online presence, your business needs to be visible where most consumers are searching for what you provide. And to do that, you need search engine optimization.
SEO involves many different tactics that can help your business's digital presence, such as the following:
Optimize your website's content for specific keywords relevant to your business. When people search for them, your website appears at the top of the search engine results page.
Develop a link-building strategy to help users navigate your site and access your site via 3rd party websites.
Target specific regions or locations to increase the chances of users from those areas seeing your website.
Using SEO can make your website more visible in search engines, expanding your overall online presence to a more significant number of consumers. Our agency provides comprehensive SEO services, so reach out to us for more information.
Make Your Website Engaging
In addition to optimizing your website for search engines, you need to ensure that your website is engaging and that people want to spend time on your site. An engaging content strategy and information on your website are crucial for strengthening your web presence. Every businessperson wants their brand and content to be wide-reaching. However, that content also needs to be helpful to potential customers so that they keep coming back and want to work with you. So the content on your website should answer questions to readers, address their problems, and show them how you have the solutions to their issues. Optimizing your site for keywords helps expand your reach. Creating a helpful and interesting website makes your presence stronger for whoever sees and engages with it.
Use Multi-Media Content
You probably know that Google is the most popular search engine globally, but do you know what the second most popular one is? YouTube. A 2021 article by Search Engine Journal showed that YouTube "receives more than 2 billion logged-in users per month and feeds over 1 billion hours of video each day to users." Millions of people also listen to podcasts on Spotify and Apple Podcasts. Like social media, your business can leverage different multi-media formats (podcasts, video, images, and webinars) depending on what is valuable to your customers. First, prioritize the websites your customers are most likely to use. Then, optimize that content for questions or information your customers most likely need.
Claim Directories
While most consumers find businesses via search engines, people use many other directories that can help build an online presence for your company. For example, many people use Yelp to find local businesses. So if you own a local business, you should have a Yelp listing to give people more opportunities to find your business. In addition, Google Business Profile is an important directory for all local companies. In contrast, other directories like Angie's List are helpful for local companies.
An important note to keep in mind is that these directories need accurate, consistent information. Search engines use these directory listings to help determine how trustworthy a website is. The more accurate and consistent your business info is, the more trustworthy you are to Google. Therefore, the more likely Google will rank your content more often and higher up on the results pages. Managing these directories requires proactive maintenance, so you should get the help of professional digital marketers to help you manage them.
Manage Your Reputation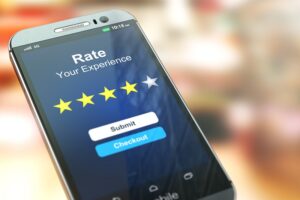 One of the main reasons people use directories like Google Business Profile or Yelp is to read reviews. Building and managing your company's reputation is a vital part of your online presence. You want to ensure that people talk about your business positively as your presence grows. Some of the tactics you should employ include asking your customers for reviews on Google, Facebook, or other platforms. Also, keep an eye on your reviews and respond to them accordingly, both positive and negative. Online reputation management has many more benefits for your business, which you can read about here.
Be Active on Social Media
A social media presence is necessary for businesses in 2022. According to Pew Research, around seven-in-ten Americans use social media. The number of different platforms means that you can focus on specific social platforms depending on what is most valuable for your customers. For example, if you have an eCommerce business, you can Instagram Shopping to get more sales. If you run a B2B business, LinkedIn is a great tool to connect with potential customers. Other platforms like Twitter and Reddit are ideal platforms to build user-generated content and get more people talking about and posting content about your brand.
Social media requires consistent posting and engaging with your customers. Customers frequently look towards social media to see your business and what people say about you. In addition, you can use social media to talk with leads for customer support or as part of your sales process. Live chatting is vital because, in that time, your prospects are the most willing and ready to engage or even buy from you. But, again, social media requires businesses to be proactive and engaged, so you should reach out to a digital marketing firm to get help managing your profile.
Contact VIEWS Digital Marketing for Digital Marketing Services
Do you need help building a strong online presence? VIEWS Digital Marketing has experience creating comprehensive, integrated digital marketing strategies that generate more traffic and leads. Our results with digital marketing speak for themselves, as our clients have received significant gains in website traffic and prospects. Contact VIEWS Digital Marketing today to develop an online strategy for your business.