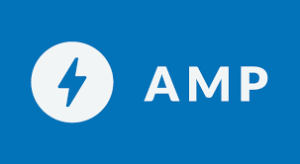 Since the launch of Google's Accelerated Mobile Pages (AMP) project in the pursuit of a better, faster mobile internet, VIEWS has been providing core AMP technology for our websites. We host websites in the Google universal cloud which runs an AMP architecture. For sites that would be too costly to redo in AMP, we also develop individual AMP pages that will work best with the usability requirements.
What is AMP?
AMP endeavors to provide a great user experience across many platforms. AMP pages are built with three core components:
AMP HTML
AMP JS
AMP Cache
AMP HTML components make common patterns easy to implement with some restrictions for reliable performance. The AMP JS library ensures the fast rendering of AMP HTML pages and implements all of AMP's best performance practices, manages resource loading, and more to ensure a fast rendering of your page.
The Google AMP Cache is a proxy-based content delivery network for delivering all valid AMP documents. It fetches AMP HTML pages, caches them, and improves page performance automatically. When using the Google AMP Cache, the document, all JS files, and all images load from the same origin that is using HTTP 2.0 for maximum efficiency. The cache also comes with a built-in validation system which confirms that the page is guaranteed to work and that it doesn't depend on external resources.
Why Use AMP?
According to Google, a page created using AMP HTML can load anywhere from 15% to 85% faster than the non-AMP version of that page. Accelerated Mobile Pages get a boost in search rankings, since they are specifically designed to load quickly and provide a great user experience on mobile. In Google search results, AMP sites are actually highlighted with a green lightning bolt, inviting users in to experience lightning-fast mobile pages.
Contact VIEWS Digital Marketing for Mobile AMP Technology
If you want to improve your mobile traffic and site usability, contact VIEWS Digital Marketing today. We have an experienced team of digital marketing consultants who can help you with many aspects of your business, from digital advertising to SEO to website design and more. Contact VIEWS Digital Marketing today to learn how we can help!