Digital Marketing Company WSI Philadelphia Earns 2017 Constant Contact Solution Provider All Star Award for the Sixth Year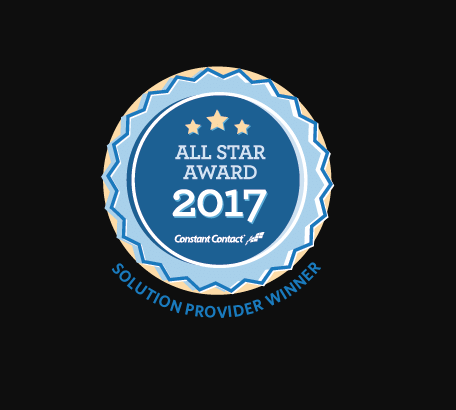 Philadelphia, PA — March 22, 2018 – Digital marketing company WSI Philadelphia has been named a 2017 Solution Provider All Star Award winner by Constant Contact. The annual award recognizes the most successful 10 percent of Constant Contact customers. This designation is based on their significant achievements using email marketing to engage their customer base and drive results for their organization during 2017.
This includes the level of engagement with email campaigns; the open, bounce, and click-through rates; as well as the use of social sharing features, mailing list sign-up tools, and reporting tools.
Constant Contact Solution Providers are businesses that customize digital marketing services to the needs of small and midsize businesses and nonprofits—everything from law firms, to landscapers, to charitable foundations and more. They use Constant Contact's online marketing tools to generate more business for both themselves and their clients.
"Email marketing continues to deliver the highest returns of any marketing channel. Our Solution Providers are a core extension of our business, helping those small businesses and nonprofits that need guidance and assistance with their marketing," said Jamie Waldinger, Vice President of Marketing, Constant Contact. "We're thrilled to recognize WSI Philadelphia for their achievements in helping their small business customers become better marketers."
About Constant Contact
Constant Contact, an Endurance International Group company and a leader in email marketing since 1995, provides hundreds of thousands of small businesses around the world with the online marketing tools, resources, and personalized coaching they need to grow their business.
About WSI Philadelphia
WSI Philadelphia's team of digital marketing consultants has been often recognized for achievements using online marketing tools to drive success since 2002. They use their knowledge and expertise to implement successful strategies in multiple industries that can elevate the online presence for small to midsize businesses. WSI Philadelphia is part of a global network of digital marketing consultants that have access to numerous resources across the world in order to better serve our clients. To get in touch with an expert at WSI Philadelphia, call (610)-650-0227.