Ask a business owner if they are in a competitive market and prepare to get a bevy of "yes" answers. A digital competitor analysis can be one of the most important aspects of running a business. Some of the variables to consider are an ever-changing market and competitive landscape, industry personnel, buyer personas, and more. With all of that in mind, developing a sound strategy to help you stand out is crucial, and knowing how your efforts compare to those of your competitors is a vital part of developing that strategy.
What Is A Digital Competitor Analysis and Which Data Matters?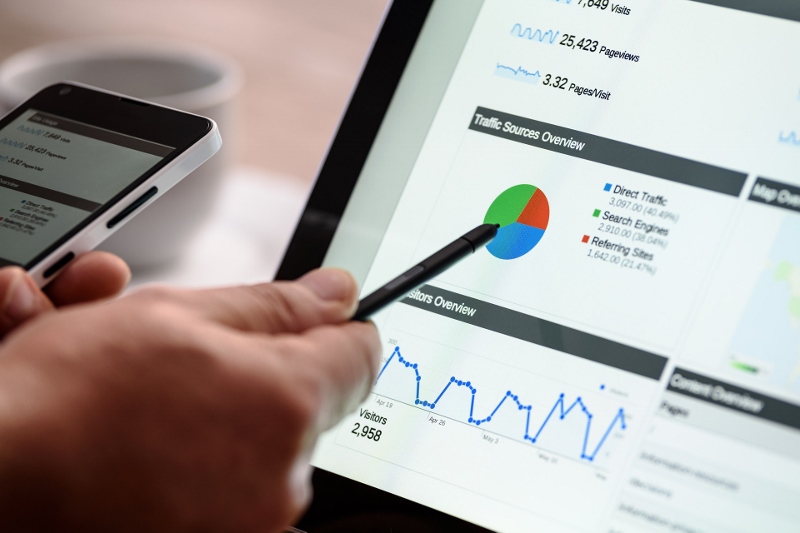 A digital competitor analysis is an in-depth review and interpretation of web data and your online competitor's digital marketing strategies and tactics. The analysis gives your organization insight into the strengths and weaknesses of the competition and how you can improve your company's efforts.
Google considers around 200 factors when determining a page's ranking. The fields your analysis needs to consider are:
Website (domain age, web presence, content quality & depth)
Organic Search (SEO principles, long- and short-tail phrases, backlink quality)
Paid Search (PPC campaigns, remarketing, search volume)
Social Media (social presence, user engagement, content sharing capabilities)
Knowing which data is important will help you eliminate guesswork and as a result save time and resources. Gathering and evaluating data is important, and making sure that data is meaningful is even more important.
Competitive Benchmarking
Benchmarking is a continual process of comparing your digital performance to that of your main online competition. Benchmarking helps you create an "apples-to-apples" comparison by defining metrics that are both measurable and purposeful. This process will also help you identify gaps between your various competitors and will help you form an appropriate strategy.
Competitive benchmarking is ongoing monitoring, constantly analyzing your competition to see any changes in websites, content, social media pages, etc. A Quarterly analysis is a good starting point for reliable and consistent benchmarking. During benchmarking, you should also focus on the metrics and factors that are most relevant to your industry and geographic location.
Some general types of benchmarking are as follows:
Website
Content & Content Discoverability
Paid Advertisement
Social Presence & Activity
Backlinks
All of these focus on different areas of marketing and will help you get the full picture of how you stack up to the competition. Some tools such as SEMRush and Google Alerts will make your benchmarking easier to analyze and monitor any changes your competition makes. Business landscapes are constantly changing and being able to see these changes early will help you form a plan to make the best response.
Conclusion
The value of a digital competitor analysis should be self-evident: You see the strengths and weaknesses, learn which tactics work or fall short, and see how your competitors adapt and respond to changes. But in the end, your actions are what truly makes the analysis worth doing. Taking concrete, effective actions from what you learn in your analysis is just as important as the analysis itself.
If you want to learn more about what else goes into a digital competitor analysis, reach out to us, and we can help you take the next step, from being among the competition to rising above them.