Businesses Maximize Social Media Reach with Tools such as Likeable Local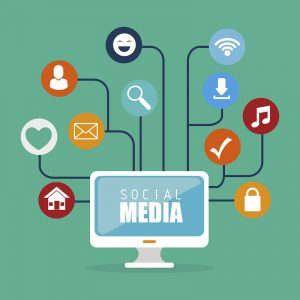 Social media's potential in the business world is undeniable. Everywhere you look, you see people looking at their digital devices; they are keeping up with friends and current events, getting directions to specialty stores, and researching products they are considering purchasing.
When it comes to social media, how do you get their attention? At any given time, many people are looking for things.  If businesses can reach out at the right time, with the right message, they can influence potential new clients. The method might sound hit-or-miss, however, social media contact with the community can be even more beneficial to the small business than you think. The key is consistent, interesting, targeted content.
Some benefits of utilizing social media are:
Community contact. The more an entity or person is known, the more others are willing to trust. Many times our brand loyalty is based on the fact that we have heard a brand name so many times that we feel it can be trusted. With social media, businesses have an opportunity to effect the same outcome; and there are added dimensions to social media. A business can make actual real time comments every day instead of buying a general paid ad that runs for a week or a month. You can talk about your product or about events that are happening in the world or community. This type of interaction gives you a "face" so that the community feels that they know you, which can generate an interest in supporting your business when they are looking for what you offer.
Broader Reach. You work to get relevant, useful content on your website so that when people visit your site, they want to come back for more. Social media allows you to reach farther with the content by adding links in your posts that make it easy for people to find you. In the past businesses relied on word of mouth to get attention for their brand or product, and social media takes word of mouth marketing to the next level.
Customer Interaction. As social media creates an online persona for your business, customers who contact you via outlets such as Twitter or Facebook can be easily contacted and engaged. If they have questions or problems, you can quickly and easily address them. You will end up with a customer who feels that they have been treated well, and a whole community of onlookers who witness the interaction. This type of attention is a true life testimonial for your business and can help create loyalty.
As mentioned above, the key to achieving these benefits is consistent posting and useful content. Ideally a business will have a presence on several social media outlets, like Facebook, Twitter, LinkedIn or Google+. In order to have the best reach and influence, the business should be posting every day, preferably more than once. Creating those posts can be challenging for some small businesses because the staff is small and there is no dedicated social media manager; often the job is tasked to a marketing employee who has to make time to come up with the posts and get them out consistently. Fortunately there are tools to make the job easier.
One such tool is Likeable Local. The company, founded by Dave Kerpen, provides great, interesting "Likeable" content for each of its clients. At Likeable Local, the consultants know that people will only click on something that seems interesting to them, so they create and schedule interesting relevant posts—two per day—that will engage the target audience. The posts are scheduled two weeks ahead, so you have time to review and edit them before they are sent out.
The service has great benefits for small businesses that have fewer employees who each wear many different hats. Likeable Local's consultants are experts at curating content that will be interesting to the client's target audience. In order to become an influencer in your industry, or a presence that others look to for trusted, respected information, you must produce reliable, valuable posts and content consistently. With social media, you can grab the attention of more people because of "word of mouth" re-posting and re-tweeting. People trust the opinions of their friends and acquaintances, so "likes" and "favorites" are important in spreading brand awareness and confidence.
The bottom line is that social media reaches millions of consumers every day. In this modern day when word of mouth can spread across the globe in seconds, you have to be prepared to engage the customers where they are—online.
WSI is an official reseller of Likeable Local. We can arrange a free demonstration and help you get set up with social media service. For more information on how you can increase your web presence and reach, contact one of our Internet Marketing Specialists at (610)-650-0227 today.