Did you know that Online selling or eCommerce is currently expanding at 7 times the rate of offline retail growth? Also, the technology surrounding online sales has advanced considerably since the early days.
It is impressive, but running a successful online store has its challenges. Adopting an effective eCommerce strategy will help you avoid the potential pitfalls, allow you to expand your audience reach and grow your customer base.
Five Key Focus Points to Help Achieve eCommerce Excellence
Putting the Right Platform in Place
Selecting the right eCommerce technology will set the foundation for your success. Your selling platform will need to not only look great, but be scalable, customizable and importantly, be mobile friendly. But don't forget the need for security for yourself and your customers.
Know Your Audience
All retailers know that understanding the target audience helps in creating the shopping environment.  The same is true online as knowing your target helps define your website design for maximum impact, and also guides your online marketing activities so your shop is accessible from all the right places. Bottom line, know your audience to generate leads.
Optimize for Conversion
Just as a retail store guides a visitor to make purchases, your eCommerce platform should also.  Essential, easy to use navigation and marketing automation tools allow you to personalize your messages and turn prospects into paying customers. Loyalty programs, cross sales offers and discount coupons are all examples of how you can increase your sales
Give an Outstanding Customer Experience
Excellent customer service is essential to building a loyal customer base.  One that offers an outstanding buyer experience beyond the sale will enhance your relationship. Your online reputation will depend on it. Having live chat support available you're your customers know you are there if they need you.
Listen, Learn and Improve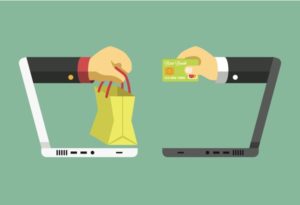 If your eCommerce website is not always improving, you will get left behind. Run pilots, split test and regularly examine your website analytics to identify and then fix critical problems, such as addressing shopping cart abandonment.
In conclusion, the eCommerce digital landscape is quite complex and constantly evolving – just as you would hire professional accountants or for legal advice, your eCommerce optimized website will benefit from the expertise of a Digital Marketing specialist.
Want to improve your eCommerce site marketing results? Here's a great read from our WSI family which shares insightful tips on how to improve your eCommerce results.