ECommerce, or the purchase of goods and services online, is a growing piece of effective digital marketing strategy. As businesses are looking for ways to expand their reach, eCommerce is an appealing option that makes sense; eCommerce sales grew 14% between the first quarters of 2014 and 2015 and that growth was 7 times the growth of traditional retail sales! In addition, more and more consumers expect to be able to purchase a company's products online.
Just as opening a brick and mortar business involves more than just putting up a sign outside, unique challenges face those who decide to engage in eCommerce. To address these challenges, and achieve success with eCommerce as part of your digital marketing strategy, consider these 5 key points.
Putting the Right Platform in Place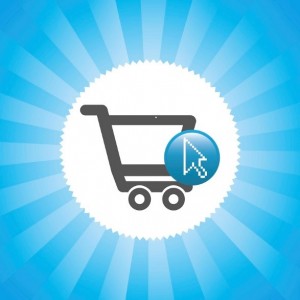 Having the right technology in place is vital. You have to choose the software platform that suits your business and purpose. Some of the popular choices available are Magento, Shopify, Bigcommerce, WooCommerce and Yo!Kart. Research the strengths of each option considering the size of your product line and expected growth.
In evaluating the features of the platforms, some factors to assess are customization, scalability and mobile friendliness. Decide whether the platform meets your technology needs, will be sufficient to keep up as your business grows, and is mobile friendly. Increasing numbers of consumers are researching and making purchases with smartphones and you can lose customers or gain loyalty based on the ease of the mobile experience.
Know Your Audience
Learning about your target audience is crucial to success. This process is ongoing. You have to understand what the audience wants in order to set your website up to accommodate customer needs, and continuing analysis will enable you to market effectively with promotions and other efforts.
Optimize for Conversion
Your strategy should include marketing automation-tools that take care of some tasks without constant maintenance. These tools help attract prospects and convert them to customers. A digital marketing specialist can help with automation of many of the tasks you need to perform, like SEO, calls to action and email marketing.
Offer an Outstanding Customer Experience
Arguably the most important part of eCommerce is outstanding customer service and support. Providing a positive purchasing experience is how you will build a loyal customer base and a great online reputation. Having interaction with customers via live chat or social media is a great way to build on the initial experience or to help them navigate the purchase process of your site.
Listen, Learn and Improve
Like all other technology, eCommerce is always changing and you have to keep up. Listening to your customers and staying informed about new developments is vital to continued growth and success. One issue that is relevant to all eCommerce is shopping cart abandonment. The occurrence of customers putting items into a virtual cart, only to leave before purchasing is shockingly high; trillions of dollars of product is left in carts each year. The good news, according to Business Insider, is that up to 63% of that amount may be recovered with a proper follow-up strategy.
ECommerce is one complex, multifaceted aspect of marketing your online business. A good digital marketing specialist will guide you through the ongoing process, educating you and helping you to avoid mistakes to make sound decisions. For more information about eCommerce or another aspect of digital marketing, contact a digital marketing Philadelphia expert today at 610-650-0227.