7 Crucial Steps to Gain Online Website Success
Every business owner's primary objective is to sell products and services to customers. Since the digital world changed the marketing sphere in the last decade, competing against co-competitors is a roller coaster ride. The Nashville Digital Marketing team, WSI Websense, will assist you in planning and designing a website that will help your business gain a competitive edge and win over the internet through digital and website success. Here are seven crucial steps on how to become a success in the world of digital marketing.
7 Steps to Website Success
#1 Discovery
It is essential to do intensive research about your business' target market before outlining all the marketing plans and strategies you'll implement to achieve online success. Stay focused and ask yourself these questions – What is the need for my customer to buy my products? What benefits shall my customer get when they purchase my services? These are only sample questions that may give you an idea of how to further improve or how to focus on selling your product's benefits to your target market. We also recommend reading our Buyer Personas guide as reference.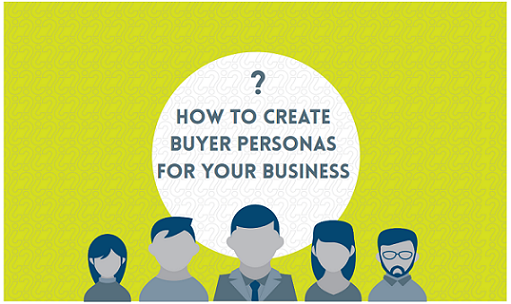 #2 Budget
Allocate a separate budget for website construction and online marketing campaigns. Don't just think about the cost rather, think of it as a good investment for reaching short-term and long-term objectives.
#3 Planning
At this point, you have done your research and already have an allocated budget at hand. The next crucial step is to plan your website's layout and design as well as drafting your digital marketing strategies. You can start with outlining your business' short-term and long-term goals and include the process involved in getting these objectives achieved.
#4 Design and Build
Based on your drafted objectives, create a website that is in-line with our business' mission and vision. Building a brand is crucial as it represents your company as a whole entity both in offline and online marketing. Hire professionals to help you build a website that is engaging and offers a great user experience.
#5 Test and Debug
The website pre-launching state should be carefully analyzed and tested before launching it live on the World Wide Web. It is critical that every page, navigations, contact forms, shopping carts, checkouts are working properly. Always remember that potential customers want to experience an excellent service before you can convince them to buy your products. Test and polish everything on your website before introducing it to the world.
#6 Pre-launch and Post-launch Activities
When you have a brand new site to launch, every business owner gets excited. To get traffic visits, you need to do a lot of pre-launch and post-launch activities. Some of the techniques may include, press releases, content marketing, social media marketing and paid advertising.
#7 Analyze Metrics and Improve
At the end of the day, no campaign or website is perfect. However, several useful tools can help you analyze your website's data, site metrics, and digital marketing performances. Analyze these data, determine which campaigns are working and don't work. Stick to the ones that give you a considerable amount of website traffic and improve the campaigns that need work.
Every digital marketing campaign is unique and is made specifically for each brand. What works for the others may not work for you. But don't fret! You just need to take risks and try to experiment until you see results.
Here's a short video that highlights the seven steps to website success made by the WSI family.
7 Steps to Website Success
from
WSI World
on
Vimeo
.