As a business owner, you want to be driving traffic towards your website and improve website conversions. Your website should be a lead generation machine, a tool to turn visitors into customers. As such, one of your highest priorities should be to improve and optimize your website to convert leads. Below are some tips that can help convert the website traffic you get into customers.
1. Review Your Analytics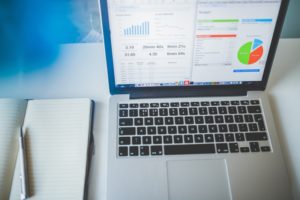 Every business owner wants to enhance their website and get more users to convert. Still, businesses first need to understand how users behave on their websites. Part of measuring your digital marketing success involves analyzing the trends and reasons behind your users' behavior. Some of these behaviors include the following:
What buttons or links do your users click on?
Which pages do your users visit when entering and leaving your site?
How long do users spend on your pages?
How far down a page do your users scroll?
These are key indicators that can help you know the ways people engage with your website and show you areas that your website is robust in or lacking. Once you know your users' behavior and what you want their behavior to be, you can focus on improving your site to convert more of them.
Suppose you need help analyzing your data or need help setting up the correct platforms to see your website analytics. In that case, contact VIEWS Digital Marketing today, and we can work with you.
2. Highlight the Most Relevant Content on Your Pages
You only have a few seconds to capture a user's attention before deciding to leave your website. So your web pages need to be relevant and engaging right away. One way to grab users' attention and improve website conversions is to ensure that the most critical and relevant content is at the top before users scroll down the page. People also typically read from left to right, so putting the most relevant content on the left-hand side of a page will increase the chances of users engaging with it. This also goes for landing pages for individual marketing campaigns too.
Of course, your content should be relevant to your audience by addressing their needs and desires and showing them how your products or services can help them. By delivering and highlighting content targeted to your audience's needs, you can increase the likelihood of users engaging with your content, which can help lead them to convert.
3. Improve Your Website Speed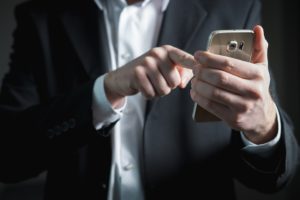 Do you know how vital load speed is for consumers? According to a 2022 article by WebsiteBuilderExpert, approximately 1 in 4 website visitors would abandon a site that takes over 4 seconds to load. Google had also emphasized the importance of load speed when the search engine introduced Core Web Vitals in 2020. So in a world where people are less likely to wait than ever, you need to have a fast-loading website.
Test how fast your website loads, and note if your site comprises several banners, videos, or high-resolution photos. Suppose you see that your website takes several seconds to load, both mobile and desktop. In that case, you should focus on adjusting or removing certain site elements to help your site load faster to improve website conversions.
4. Use Strong, Relevant Call-To-Actions Frequently
What do you want the people who visit your website to do? Do you want them to fill out a form, read a blog post, or download a free eBook on your site? You want users to take specific actions on your website, so you need to be clear about what you want them to do next. One way to make your call-to-action (CTA) clear is to focus on one call-to-action per page. For example, instead of having a page asking the user to do 5-6 different things on your site, pick one action (e.g., give us a call for a free consultation) and make that action the focus of a page.
You should also include that call-to-action multiple times throughout the content. While including a CTA many times is good, some people make the mistake of including a CTA too often, which can turn off users. 2 good rules to keep in mind are the following:
The sooner a CTA appears on a page, the better
Users should be able to access the CTA from anywhere on the page
Communicating your message and desired action clearly will encourage users to take action.
Contact VIEWS Digital Marketing for Website & Conversion Services
Are you looking to improve website conversions for your business? VIEWS Digital Marketing will be happy to work with you. Our professional digital marketing team will work with you to spread your brand identity, enhance your web presence, and convert more visitors into customers. We have experience in many areas of digital marketing, such as digital advertising, SEO, and more. Contact VIEWS Digital Marketing today to learn how we can help!