3. Improve Your Website Speed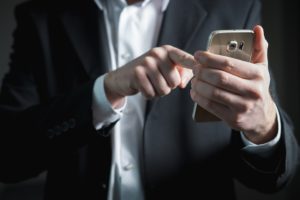 Do you know how vital load speed is for consumers? According to a 2022 article by WebsiteBuilderExpert, approximately 1 in 4 website visitors would abandon a site that takes over 4 seconds to load. Google had also emphasized the importance of load speed when the search engine introduced Core Web Vitals in 2020. So in a world where people are less likely to wait than ever, you need to have a fast-loading website.
Test how fast your website loads, and note if your site comprises several banners, videos, or high-resolution photos. Suppose you see that your website takes several seconds to load, both mobile and desktop. In that case, you should focus on adjusting or removing certain site elements to help your site load faster to improve website conversions.
4. Use Strong, Relevant Call-To-Actions Frequently
What do you want the people who visit your website to do? Do you want them to fill out a form, read a blog post, or download a free eBook on your site? You want users to take specific actions on your website, so you need to be clear about what you want them to do next. One way to make your call-to-action (CTA) clear is to focus on one call-to-action per page. For example, instead of having a page asking the user to do 5-6 different things on your site, pick one action (e.g., give us a call for a free consultation) and make that action the focus of a page.
You should also include that call-to-action multiple times throughout the content. While including a CTA many times is good, some people make the mistake of including a CTA too often, which can turn off users. 2 good rules to keep in mind are the following:
The sooner a CTA appears on a page, the better
Users should be able to access the CTA from anywhere on the page
Communicating your message and desired action clearly will encourage users to take action.
Contact VIEWS Digital Marketing for Website & Conversion Services
Are you looking to improve website conversions for your business? VIEWS Digital Marketing will be happy to work with you. Our professional digital marketing team will work with you to spread your brand identity, enhance your web presence, and convert more visitors into customers. We have experience in many areas of digital marketing, such as digital advertising, SEO, and more. Contact VIEWS Digital Marketing today to learn how we can help!