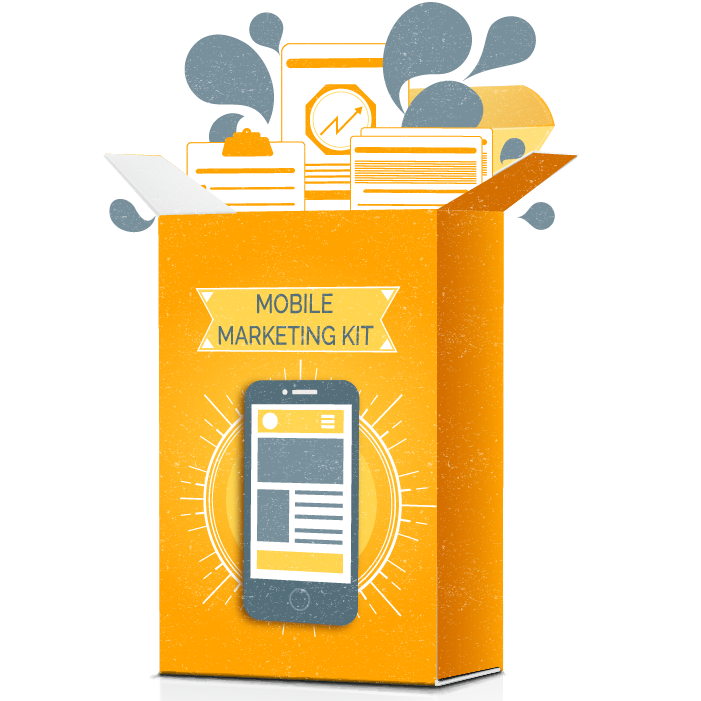 With more than one billion mobile users across the globe, can your business afford to not have a mobile presence?
The Ultimate Kit for Your Mobile Marketing Strategy
We rarely leave our home without our mobile devices; our phones are the first thing we grab for those quick on-the-go searches. Your website needs to be ready for any mobile platform. Mobile phones are becoming the central hub for immediate buying decisions, so ensuring that your website is mobile optimized with a responsive design, fast load times, and mobile-friendly CTAs is vital.
An effective mobile website focuses on your user's experience, and good mobile experience can differentiate your website from your competitors. Don't miss out on this massive market opportunity. Download your free kit today and stay current in this mobile-first digital era.
Don't know where to start? In this complimentary marketing kit, you will:
Learn how to leverage your marketing strategy across, tablets, phones, and more
Discover insights into new mobile marketing trends and tactics
Receive tips on how to create mobile-friendly marketing campaigns