Native Mobile App vs Responsive Website – What Every Business Owner Should Know
People are adapting to the world's technological advancements and reaching out to them has been a struggle lately, especially for those small to medium-sized business owners. It is imperative for entrepreneurs to keep up with the latest trends for their businesses to thrive and stay in the league.
With the rising popularity of apps and mobile surfing, many business owners are left undecided if they would stick or resort to the temporary "cure-it-all" remedy of having a responsive website. Or jump in the bandwagon of creating an app of their own. However, not all businesses are created the same. Their needs and target market may significantly differ from one another.
Some websites may thrive by just having a responsive design while others may need to tap a fully functional app to cater their user's convenience, security and usability. Nonetheless, both approach can bring advantages and disadvantages in its plate.
A responsive website is a must-have!
Having a responsive layout is the most affordable solution there is for any webmaster and entrepreneurs. Most of the downloadable CMS themes available in the market are created to work across different devices. You name it! Computers, smartphones, tablets that may come in different screen sizes. Among the pros of having a responsive website is that it is more cost-effective as well as time-saving compared to developing an app.
The downsides of not having an optimised mobile website or app is the experience while using your website. Viewing a content-filled webpage wouldn't be pleasant to read using a mobile. The same goes with your website's widgets. A user's screen may not be able to view all the content present on a particular page. Hence, it can raise your bounce rate and lower your conversion.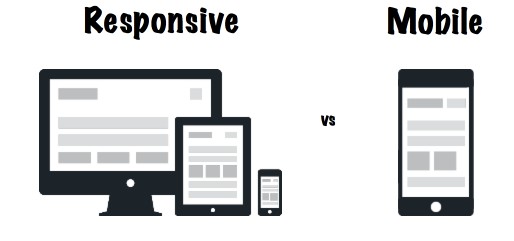 An app for your business is selective.
Do you have an ecommerce store and want to tap the mobile market? Creating an app for your brand is ideal for your business! Any website who has a shopping cart or requires a user to login can massively benefit of having their own app! It caters functionality, easy navigation and enhanced user experience. The amount of advantages of crafting your own business app is surmountable as this can be designed and developed according to your business needs. The disadvantage that comes along is its heavy cost (development, updates and maintenance phases) and the time and energy it would eat.
At the end of the day, a business owner's decision will boils down to the available resources. Having a responsive website and an app is arguably a good investment. But of course, every entrepreneur should always base their decision on their user's behavioral patterns.