Local Video Advertising – Marketing Power of Sight, Sound and Motion
Video Advertising is transforming how we accept company messages much like other disruptive communications.  Do you remember when televisions used to be black and white? People were amazed by the power of technology and how information could be delivered from one source to millions of recipients – from newspapers, radio airwaves to screens. Before that, it was the printing press and probably before that it was writing utensils.  Aren't you glad we are talking about video?
It is undeniably true that the power of sight with matching sounds and motion has a huge impact on us all. Product delivery through video advertising closes the space between the product on the shelf and the consumer at home.  Video makes products almost tangible – the product's purpose can be demonstrated through video and can be delivered within a minute or less. Unlike photographs that send a message but still need lots of supporting content to help sell the product, video advertising does it all.  
Therefore, advertisers are putting a large chunk of their budget toward getting their products commercialized on the small screens of computers, tablets and phones.  Video advertising continues to change to be relevant to computers to tablets and smartphones. Changing Technology continues the exponential shifts in the digital age of 2015.
With massive use of the internet, online video advertising has become a top digital marketing campaign and primary choice of many successful businesses. Here are a few reasons why:
The production costs are arguably half the costs as compared to television commercials.

Distribution is very effective as you can simply show the video to your target audience.  (That's right, teenage boys don't see Medicare commercials with video ads)

Finally, video advertising is very accessible as the internet has become the primary source for viewing all types content.  
How Local Businesses Use Video Advertising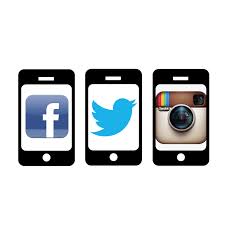 For local businesses or startups who want to use local video advertising, you can test waters through social media. It's one of the most cost-effective ways to widen your audience reach. It's a perfect place to share your ads with active and engaged users. A report from Fortune says that videos uploaded and shared in Facebook reached more than 500 million in April.
Just imagine your video ad reached hundreds, thousands or even millions of people in Facebook alone. Investing in online video marketing has given small businesses an opportunity to reach this kind of unimaginable audience. In line with Facebook and Twitter's new auto-play options, marketer's should take advantage of this trend and should be able to adapt quickly to the evolving world of digital marketing.
In addition to the options in Social Media, there are some great options with platform advertising that are remarkably affordable and effective. 
Although the ability to implement video advertising is readily available, the challenges of creating relevant and engaging content continue to be a critical element of these campaigns.  
The opportunities that revolve around video advertising are endless! Businesses of any type can start to capitalize on video advertising, as the return can be favorable in the end. Make an impact and upload a video of your own!