Will the Google Panda Update 2015 Impact Your Website?
The new Google Panda update started rolling out a few weeks ago. The purpose of Google's Panda update is to stop sites with poor quality content from getting to the top of Google's search results. With each Panda update, sites may get hit with one update and get a pass on another. A refresh also means some "false positives" might get hit as well. The effect of the latest Panda update aren't widely experienced by many websites.  However, site owners hope their site withstands another Panda aftershock.
Ways to Make Your Website Google Panda Update Friendly
Having an online presence has been the bread and butter for most businesses in recent years, especially local businesses. It's one of the most cost-effective ways to market products and services to their audience and increase their customer and follower base. However, with these Google algorithm updates, a site's ranking is uncertain. One day you'll be on top, the next day your webpages are nowhere to be seen. What a nightmare right? Don't let your efforts go to waste! Here are some tips on how you can make your website Panda-Friendly.
Post and share valuable content.
Writing a content is no joke. The writer needs to invest time to research, make a draft and make several revisions in order create compelling content. When we say valuable content, we mean that the content can give new knowledge or insights that are worth sharing with your family, friends and colleagues. If you share a good post and your readers love it, chances are they will share that content with their friends. You'll be surprised at how much referral traffic you can get! A high-value content is also one of the key indicators to rank well in search engines.
Say no to keyword stuffing and cloaking.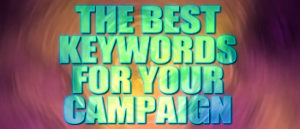 Keyword stuffing and cloaking are dead since the first Google algorithm update rolled out a few years ago. Every webmaster knows that it is important to have targeted keywords placed strategically in each article written as they make the post searchable online. However, make sure not to spam your content with too many keywords. A rule of thumb that can help you make a Panda-friendly webpage is to write for your readers and not focus on the SEO aspect.
Interlink but don't go overboard.
It's good to be featured in other website or blogs. It gives the search engine a 'signal' that your website contains valuable resource. It's like an 'vote of confidence' or 'like' coming from a user's standpoint. The link is a gateway for new audiences to visit your website which increases your fan base. However, with the updates, Google is getting smarter increasing their capability to detect spam versus natural links. Be strategic in interlinking and linking to other websites and keep it natural. It's one of the ways to optimize your landing page and inner webpages.
Focus on user-experience.
A good website should give a wonderful user-experience – visitors can freely browse and read other pages, no broken links, every media plays and works perfectly. Plus, a user can easily navigate and jump from one page to another with the help of breadcrumbs or navigational tabs.