Digital Advertising Has a Bright Future
Digital Advertising has a bright future. Digital Advertising came with the birth of the World Wide Web. But as the web has changed so has digital advertising. The innovations and technological advancements we've experienced over the last decade, ensure the future remains bright for digital marketing.
The web brought this promise: the traditional way of marketing would be obsolete. Does anyone still use newspaper when looking for a job? Do people still use the yellow pages directory to search for a particular service within their area? Do you even have a yellow pages book? Do you wait for advertisers to send you coupons or do you search for coupons online and frequent the business with the best offer? These old marketing models are phasing out and replaced with Digital marketing, most notably, online advertising. Digital advertising is more efficient, fast and cost-effective for businesses and consumers.
Don't let your business get left behind! If you want your business to thrive, now is the time to establish an online presence and adapt to the newest marketing trends and innovations. The early online ads were simply banner or pay per click. Today digital advertising offers a bright future where there are many more options in the types of ads, the placement of ads and the delivery of the ads.
Digital advertising's bright future in 5 Steps.
1 – Shift Gears to Mobile Advertising
Did you know that mobile advertising revenue grew by over 66 percent between 2014 and 2015? The data and consumers' engagements are exploding, hitting the internet ad revenue at $60 billion in 2015. Based on the given statistics, businesses can leverage this ongoing trend by investing ad campaigns targeting mobile users. One platform to start with is Facebook ads. But there are many, very sophisticated and highly responsive methods of advertising on mobile. With a mobile ad and geo-targeting, you can not only reach your ideal customer but you can reach customers near your business or who frequent your competitor.
2. – Use Straight-forward Ads
People tend always to be 'busy' with something. In general, consumers and readers can be easily distracted. If you want your ads to convert, make your ads simple, catchy yet straight-forward.
As for your landing page, make your page's first-fold count. Website visitors often leave a site in less than 30 seconds, make it count and make your message clear. Make the call to action super easy to find and act on.  
3 – Most Online Ads are Annoying – Don't be THAT guy
Have you experienced an ad that keeps on popping up whenever you use or play a free app on your phone? Yes, it is annoying that is why we recommend using online ads discreetly and with caution. However, reaching the appropriate audience to your brand can lead to traffic and sales. Carefully draft your digital advertising strategies and make sure to target the people who are interested in your niche or product.
Ads placed on social media platforms like Facebook can work well. Facebook and Google are responsible for 76% of internet advertising growth. But your digital advertising plan should include more than just placing ads.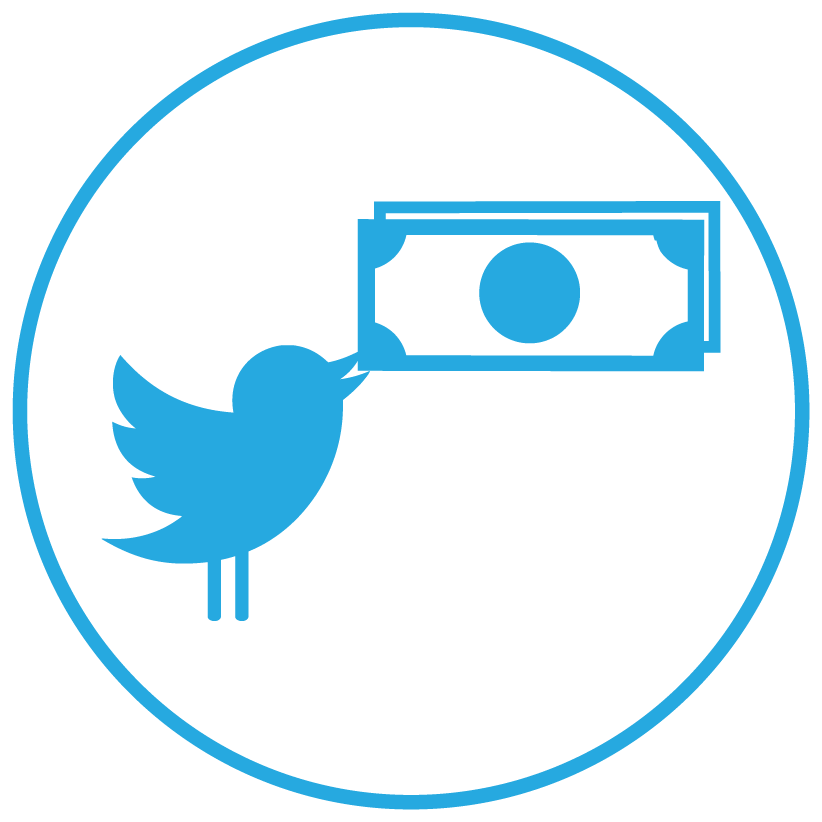 Internet users are bombarded with over 5,000 marketing messages daily, so anything that doesn't resonate with them is quickly ignored.
When digital advertising is relevant, sharable and invites feedback, it's easier to consume. Build inbound marketing strategies into your plan to get the best results. Get our downloadable inbound marketing checklist here!
4 – Person-to-Person Chat Marketing better than a Sales Person?
Nothing beats a personal interaction between a brand and a consumer. It makes the experience more meaningful with a personalized approach. This strategy can be leveraged by local businesses as it engages with people who are interested in the business' products or services.
Make your brand reachable through instant messenger, chat rooms, internet forums and social media platforms. The process itself may be time-consuming, but the gains are significant It can instantly land you a sale with a fast response.
5- Video Ads
The video is now and will remain hot. Great video ads are hard to beat as they can go viral and extend your reach far beyond your expectations. However, viral content is not the only way to benefit from video marketing ads. Having impactful pre-roll messages on targeted videos has a very high return on investment.
Final Thoughts on Digital Advertising's Bright Future:
It's no brainer that digital advertising is an efficient model to drive traffic, engage with users and bring sales to your brand. However, it needs to be executed well. The ability to personalize and customize your message over multiple platforms and devices makes advertising a personal experience.
Do you need help to develop an efficient strategy for your business? Give us a call or Send us a message and let us help you achieve success.