Boost Your Business with Live Chat on Your Website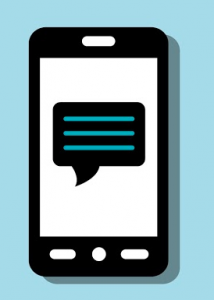 Could your business benefit from a live chat function on your website? You have likely encountered and used a website's live chat box to ask a question or resolve an issue. Live chat is a website upgrade that could boost sales and customer engagement.
Just think of how many customers now rely on websites for information or to make purchases; certainly, adding communication tools that improve customer service and offer additional resources for your clients will be an asset to your business. Live chat provides the capability of remaining connected to potential customers as they shop on your site or look for local services and helpful information.
Should you invest in live chat?
Put simply, live chat is a software supported chat system that can be integrated into your business website, enabling customers to ask questions while viewing product or service pages. Live chat can reduce, or even replace phone support, as customers will often prefer the convenience of communicating quickly rather than having to pick up the phone and waiting to speak to a representative. By reducing the number of customer service representatives that you would need to have on staff, live chat could potentially save you money while also offering more immediate customer communication. In addition, live chat representatives are able to work with multiple customers at once, improving efficiency.
Another reason for implementing live chat is the opportunity to pick up on common customer frustrations or concerns that can be addressed for a smoother shopping experience. Your website is the first impression and interaction with your company that most of your customers have; creating a positive customer experience is crucial. Live chat is quickly becoming commonplace for business sites, so it might already be expected by your customers. In fact, about 44% of customers say that having a live representative available to offer support is one of the most important features that a website can offer (Kissmetrics). Not only is live chat a helpful resource for customers, but it can cut down operating costs while driving up conversions and customer satisfaction.
Which live chat software is best?
Many different types of live chat software are available to provide an interface where customers can open a chat window on your website and ask questions to assist in their shopping experience. Features may include monitoring customer activity and proactive chat invitations that drive up customer engagement. To learn more about which live chat solution will work best for your team, call today for a consultation with one of our WSI Internet marketing consultants at 610-650-0227.
Tips for live chat success
Avoid robotic language.
Monitor site traffic for adequate staffing.
Refrain from pushing sales pitches via live chat.
Use photo avatars for chat representatives to assure customers that they are communicating with a real person.