Analytics Experts Based in Philadelphia Reveal How Using Web Analytics Will Improve Your Customers' Buying Cycle
WSI (We Simplify the Internet) Philadelphia's web analytics experts use tracking reports and other data to evaluate the web traffic on their clients' web properties. The team at WSI understands the importance of using web analytics. When analyzed thoroughly, web analytics can be used to create more conversions and improve overall sales!
By paying attention to web analytics, you will be able to turn visitors into buyers by using the wealth of knowledge that analytics reports. Philadelphia-based analytics experts at WSI advocate the following five ways to use web analytics in order to understand, and then improve your customers' buying cycle.
Five Ways Web Analytics Can Help Increase Sales
Identify Your Best Traffic Sources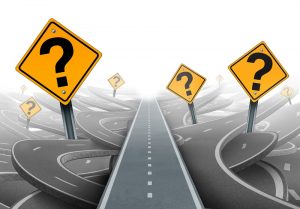 Web analytics reports on where your website traffic is coming from; (for example, if the visitor came to the site through a link on social media, typed the URL of the website into the browser directly, or clicked on the website from search engine results). Furthermore, If you set up your tracking correctly, you will even be able to know which search phrases and paid ads drive the most conversions.
Better Understand Customer Behavior
Customer behavior includes how long customers typically spend on your website, their device preference, (mobile, laptop, etc), their click-paths or patterns, and which content they seem to find engaging. (Note: An engaged visitor will spend a longer amount of time on a page in general). By understanding these behavior patterns, you will have greater insight into your customers, which leads to a more customized experience for progressing customers through their buying cycle.
Improve Website Conversion Funnels
Once you have acquired a detailed knowledge-base about your customer, including how to drive more engagement, you will be able to identify the best behavioral triggers to use in order to direct more website visitors to make a purchase.
Perfect Landing Page Performance
Using campaign landing pages without reviewing statistics essentially means that you are getting less than half of the story. Landing page analytics not only reveal what traffic source produces the most visits, but also indicates the best converting content and call to action that your visitors will respond to. (For example, visitors may respond more to a call to action in a video, a "buy now" button, or a long product description).
Make It Personal
Increased awareness of a customer's interest and behaviors should lead to a more personalized customer experience, especially when paired with a successful email marketing campaign. The more you can personalize your content determines how successful and targeted your marketing messages will be. (For example, when you know a customers like and dislikes, you have a better chance at providing relevant offers and product suggestions that they will have enthusiasm towards, and therefore, are more likely to purchase).
Contact WSI SimplyROI for Analytics Analysis
If you are focusing solely on clicks, you are missing out on a great amount of data that can greatly improve your return on investment. Contact analytics experts in Philadelphia to learn how you can improve your customers' buying cycle through a thorough web analytics analysis. Call (610)-650-0227 to get in touch and start improving your overall sales.