5 Warning Signs That Your Business Needs A New Website – Part 1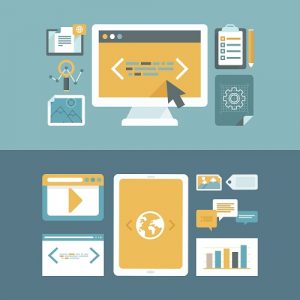 Whether you are looking to generate leads, sales, revenue, or all of the above for your business, a website is an essential digital marketing tool that can help you achieve your goals. If you have a website, you are one step closer to building an online presence. However, not all websites are created equal. The quality of your website's design and functionality matters. In fact, an outdated, poorly implemented website can be more damaging to your business than you think.
Consider this: about 87% of Americans use the Internet, that is, about 276,600,000 people and counting. Your website is often the first impression many prospective customers have of your business. If your website is subpar at best, what message is it sending to your customers?
The WSI team has seen and evaluated thousands of websites, both good and bad. Some websites only need a few touch ups, while others need a complete design overhaul. We compiled a list of ten factors that will help you determine if you need a new website.
Your business needs a new website if…
1. You are not getting any leads.
While websites are created for a variety of reasons, the majority of business owners commission websites with the expectation of lead generation. In other words, if your website is not converting traffic into business in some way, then it is not fulfilling its obligations.
When was the last time your website generated any customer inquiries?
Are visitors filling out your Contact form on a daily, weekly, monthly basis?
Does your website feature a call-to-action (CTA)?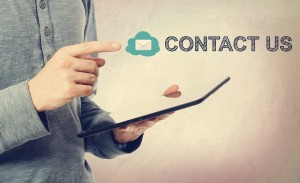 Tip: Test your website forms. You won't receive any customer inquiries if your forms do not work.
2. Your website has a high bounce rate.
A bounce rate is the percentage of visitors who come to your website and leave without viewing any other pages. If web analytics are indicating that your website is not retaining its visitors, this may be a sign that your visitors do not find your current website useful enough. Of course, there are exceptions, for instance, visitors may visit your site page to locate your phone number/address or to fill out a form. Others may have accidentally landed on your site while looking for a different site.
On the whole, however, Google typically favors a low bounce rate. And if your website analytics show a high bounce rate, low time on site, and low average pages per visit, your website probably has issues.
Is your content engaging and relevant?
Does your landing page have a clear purpose or call to action?
Is your website text easy to read?
Tip: Check to make sure that you correctly implemented Google's tracking code to all your website pages.
3. Your website is not getting any traffic.
Newly built websites excluded, if your website is not getting any traffic, you need to make some changes. Google will penalize websites that violate its guidelines, so make sure that your website is abiding by Google's rules. If your website has experienced a drop-off in traffic, it could be due to neglect – when was the last time you added a blog post or site page? Search engines give much more authority to websites that are updated frequently. Consistently adding fresh content that is relevant to your industry and your customers is vital.
Do you publish high-quality content on a regular basis?
Have you optimized your content for search engines?
Is your website valuable, engaging, and easy to use?
Tip: Monitor your website for hacked content. If your website is insecure, hackers could inject malicious code. Google protects website users by labeling hacked sites as compromised.
4. Your search engine rankings are low… or non-existent.
According to Search Engine Journal, 93% of online experiences begin with a search engine. A lack of site traffic may be due to the fact that no one can find your website in Google, Bing, or Yahoo. Because search engine algorithms change frequently and continually, your website must be able to keep up. Today, Google favors websites with original, high-quality content – keyword stuffing is a thing of the past. Your website should be designed with today's SEO in mind. If not, it will be left behind.
Are you sharing useful and relevant content?
Do you have a social media presence?
Are you targeting the right keywords?
Tip: Track your website's search performance with Search Console, which will help you to monitor and maintain your site's presence in Google Search results.
5. Your website does not work well on mobile devices.
https://www.wsisimplyroi.com/the-growing-importance-of-mobile-optimization-and-how-it-affects-your-website/ Now that mobile-friendliness has become a Google ranking factor for websites, having a mobile-friendly website should become a priority. Millions of people are using their mobile phone to browse the web, and even make purchases. No matter what industry your business operates in, you need to have a responsive website that will adapt to any screen size and device. If your mobile website is frustrating to use, you will lose potential customers. On the other hand, according to Econsultancy, 62% of companies that designed a website with mobile in mind saw increased sales.
Does your website pass the Mobile-Friendly Test?
Is your website text readable without zooming?
Are you using a responsive web design?
Tip: If your website is Flash based, we suggest that you replace your site as soon as possible. Not only do Flash-based websites require users to install a plugin to view it, but Flash is not compatible on most mobile devices. Flash-based websites are also bad for search engine optimization, for a number of reasons.
Contact WSI Philadelphia If You Need A New Website
If your website is experiencing any of the issues we mentioned above, contact WSI at (610)650-0227 to see how we can help. We utilize our Internet marketing expertise to make sure that our customers' websites are user friendly, well-designed, and optimized for search engines. Think of your website as an investment for increased success of your business. Check our blog next week for the second part of this post with five more signs that you need a new website.